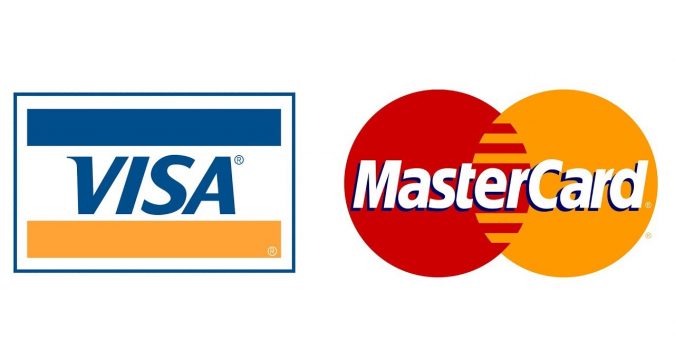 Visa and Mastercard-two payments giants- has now a soft attitude towards digital currencies. Though in back 2018, both criticized Bitcoin after it touched its all-time high value.
As social media giant Facebook announced to enter cryptocurrency space and prominent financial institution JP Morgan embraced cryptocurrency, Mastercard and Visa have also changed their views for digital assets.
Recently, Visa published a blog post named "Advancing our approach to digital currency".
"The concept of digital currency—or a digital version of cash controlled by a private key—was created more than a decade ago, with the launch of bitcoin,"Visa said in blog post. "We believe that digital currencies have the potential to extend the value of digital payments to a greater number of people and places. As such, we want to help shape and support the role they play in the future of money."
Mastercard also rolled its cryptocurrency program by which the company can issue crypto-backed payment cards. The firm has also unveiled the details about its partnership with cryptocurrency company Wirex that can issue a payment card on Mastercard's network.
Raj Dhamodharan, Mastercard vice president for digital asset and blockchain products and partnerships, stated:
"The cryptocurrency market continues to mature, and Mastercard is driving it forward, creating safe and secure experiences for consumers and businesses in today's digital economy."
Warm Welcome by Community
The shift of giant payment processors, having users in millions, towards Bitcoin and other cryptocurrencies are warmly welcomed by the crypto community. Swan Bitcoin founder Cory Klippsten said:
"The continued rise and spread of bitcoin is about as inevitable as anything in the worlds of technology and economics, so it's no surprise that the big payments players are positioning themselves to benefit."
Meltem Demirors, the chief strategy officer at CoinShares, also celebrated the entry of Fintech companies:
"As more publicly listed companies showcase the results they're having by adding crypto capabilities, more companies will be incentivized to announce their plans and to engage with this high growth segment that could drive significant top line and bottom line growth."