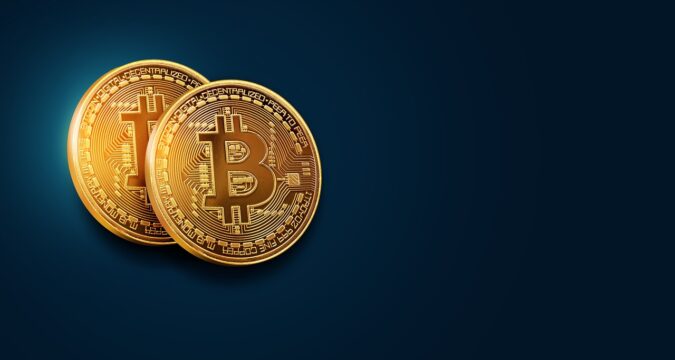 Bitcoin reached an all-time new high. The crypto that was trading between $47,000 and $48,000 for much of Thursday, broke through the $48,000 level multiple times.
According to trade experts and analysts Bitcoin remains strong on the overall crypto market. This is primarily because of the interest of institutional investors in bitcoin which is growing at an astounding pace.
However, despite these historical highs, the Bitcoin trading volume on some exchanges, reportedly, remained low in comparison to earlier this week.
This could be because the market's attention was diverted to news that bigger players were embracing Bitcoin. Mastercard had announced that it was preparing a system where traders could deal in crypto. Followed by this was BNY Mellon's announcement that it would be launching a new digital custody unit.  Along with this there was a lot of discussion surrounding Tesla's latest revelation of having purchased $1.5 billion worth of bitcoin.
After reaching the latest high of $48,000 briefly, the Bitcoin is endeavoring to push higher. According to head of trading at CrossTower, Chad Steinglass the resistance level of Bitcoin would just remain at or below $50,000.
According to another analyst Katie Stockton, the nearest upside hurdle would be higher, at around $53,000.
A trader at market maker GSR suggested that it was realistic to believe that bitcoin would touch $100,000 by the end of the summer. He added that more banks would be offering custody and additional products and other firms would follow Tesla and MicroStrategy's lead.
However, traders in the financial markets for derivatives aren't convinced that Bitcoin would reach the $100,000 price anytime soon. A 12% probability has been assigned by the marjet that this price would be achieved before the end of this year, based on the current prices.
In other crypto news the second-largest virtual currency Ether was trading  around $1,769.03, and saw an increase of 2.75% in 24 hours.
Cryptocurrency strategist at exchange LMAX Digital, Joel Kruger, predicted that the opening resistance level would be $1,840.
Kruger noted that a break above $1,840 would pave way for a test of resistance at $2,000. This denotes a measured move upside extension.
According to analysts Ether's rally is not just following bitcoin's price pattern. The driving force for Ether's value is largely the fast-growing decentralized finance section.
Even the eToro's managing director, Guy Hirsch commented that as DeFi ventures continued gaining reputation, interest in ether would also increase. With this, if Ether jumps to $2,000 it won't come as a surprise.
If Ether keeps increasing at such a pace, it will soon start giving Bitcoin tough competition. There is every likelihood that customers now start investing in Ether more than Bitcoin because the latter has become too pricey. Ether is still reasonable and affordable and the pace at which it is growing, the returns on it will supposedly be greater.