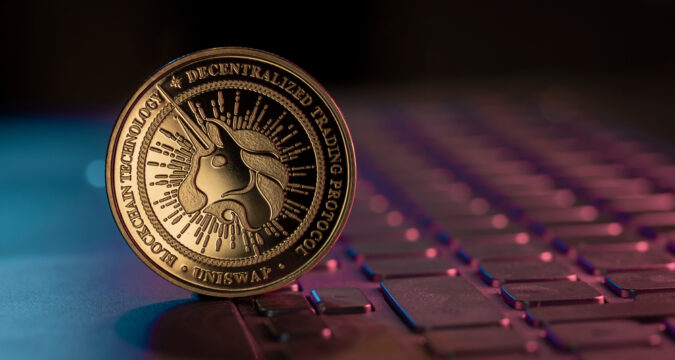 As most altcoins remained unconcerned and hesitant during the weekend, Uniswap saw significant uptrends. The alt saw its valuation increasing from $17.7 to attain a weekly peak of $26 in less than 48hours before retracements appeared.
China's FUD
The crypto industry has seen China's pressure related to regulatory uncertainty since the beginning. Nevertheless, the nation had never banned crypto undertakings completely. With the recent clampdown declarations, market players might see things going worse.
With the FUD, whales migrated their ETH and BTC holdings from their Huobi addresses to unknown wallets. Moreover, Huobi has seen its token declining by over a half last week. However, such developments resulted in some tokens surging.
Decentralized finance tokens, including Uniswap, started rising with the recent market reactions after China's ban. Remember, customers in China can still access decentralized markets even when centralized exchanges suspend their services in China.
To highlight the current situation in the crypto spectrum, Colin Wu, a journalist, stated that most Chinese would turn into the DeFi space, massively increasing dYdX and MetaMask.
What for Uniswap
Uniswap has had lucrative moves as far as developments are concerned. For example, the deployments of Uniswap on Ethereum and Optimism plans to upgrade to Beta from Alpha. With that, users can access different networks directly utilizing the UNI app.
Moreover, the app does not have compatibility issues with EIP-1559. Since the London update, transactions involving the Uniswap protocol burnt more than 43577 ETH. Despite such aspects, market players should beware that the TVL on the network hasn't climbed.
During China's crypto ban announcements, Uniswap's overall liquidity stood at more than $6.3 billion. While writing this, the liquidity value moves to the range of $5.75 to $6 billion.
Also, trading volume by exchanges has remained in the lower area lately. That is despite the notable spikes seen some days ago, a negative sign. Also, the asset's ecosystem worth to transaction ratio hovers at a 1-month low (74.92) at this writing. With that, UNI's network value fails to keep pace with the value sent to its ecosystem. Keep in mind that such sentiment indicated a bearish attitude.
Feel free to share this article with fellow crypto fans.