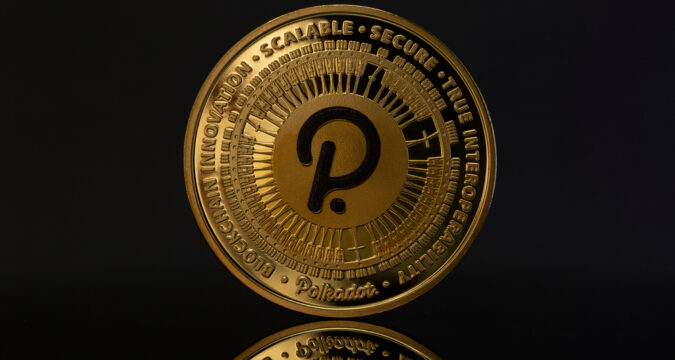 Briefly –
Polkadot seems ready for a massive surge as its two technicals display a bullish case.
Combining the latest swing lows and the RSI indicates a concealed bullish divergence, supporting the optimistic narrative.
Digivault, an FCA-certified crypto custodian, adopted DOT, further supporting the positive Polkadot outlook.
Polkadot has witnessed its price stuck within consolidative moves for nearly one month. However, three reasons suggest that the trend nears an end. With that, market players can expect the altcoin to record a high bullish rally in the upcoming month.
Technical Suggest a Possible DOT Uptick
DOT created an initial swing low around $25.21 on 8 September and surged almost 53% to form a peak price at $38.76. The latter coincides with the 70.5% FIB retracement level.
Since Polkadot buyers failed to sustain their bullish strength, the coin corrected to form the 2nd swing low near the initial one around $25.21. The resulting upsurge created a lower high of $33.61 before the asset retraced for a 3rd swing low slightly beyond the past two at $26.14.
Analysts refer to the three swing lows as triple-tap setup or triple-bottom pattern. The technical formation resembles the double-bottom reversal pattern that generally shows a downtrend end and a start of a new upsurge.
Another reason supporting DOT optimism in October is the green buy gesture displayed by the MRI (Momentum Reversal Indicator) on the 12hr price chart. Such technical development indicates a bottom, showing a possible 1-4 candle upswing.
That way, market players might expect DOT to rise past its recent swing highs around $33.61 towards the 70.5% FIB retracement zone around $38.30.
If Polkadot continues to experience high bid orders, the coin might form a decisive 12hr candle close beyond 79% FIB retracement zone at $41.68. That will hint at an upsurge continuation. Such a bullish case may see Polkadot rallying towards the range high near $50.04, a 100% upswing.
Though the current market turbulence, crypto analysts believe in the light at the end of the tunnel. For now, cryptocurrency anticipates massive price upswings in the coming months. However, the optimism will depend on the sentiments in the overall market.
Do you think that DOT will hit its next month's targets? Comment in the section below.