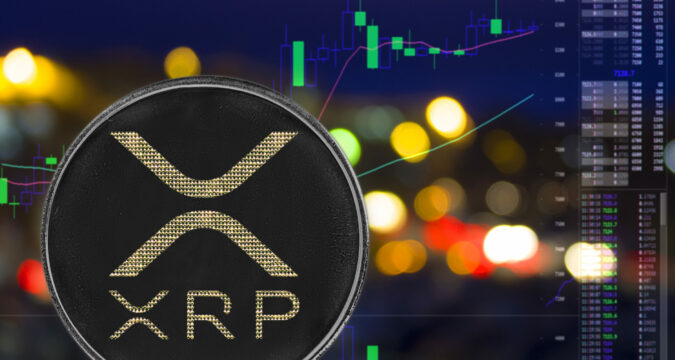 On Saturday trading, two cryptocurrencies have proven to be very high movers. These two cryptocurrencies are Monero (XMR) and Algorand (ALGO).
XMR Experienced over 5.50% Rally 
Among the major cryptocurrencies, XMR has proven to be a high and strong performer in the past 24 hours. The token demonstrated strong gains in the trading session recorded on Saturday.
A look at the price chart of XMR shows that on Friday, the trading price of XMR was at a low of $133.16. However, the intraday trading session for Saturday recorded a peak price of $141.17.
It is a good sign for the XMR investors as its price has started moving in an upward direction despite the current market downtrend. Another advantage that the XMR/USD pair has is that it has started its weekend on a good note and may end it with a rally as well.
It was back on June 13, when the trading price of XMR had hit a high price. This is the first time since June 13 that XMR has managed to hit a high level. In June, XMR was able to push beyond the $136 resistance level and it is now when it has done it again.
Now that XMR has broken above the particular mark, it is observing higher volatility, which is a good sign for short-term investors. As the volatility is being observed within the bullish trend, many investors will be able to benefit from the situation.
It is being observed that the bears are attempting to break the bullish momentum but they haven't fully succeeded. So far, they have managed to bring the price of XMR down to $136 and the bulls may not let the bears pull XMR any lower.
For now, it is strongly suggested by the analysts that XMR will be experiencing a bullish trend in the upcoming days.
Algorand is following the Same Trend 
ALGO is also yet another strong performer that has demonstrated strong gains on Saturday trading. Algorand has been experiencing a strong (positive) trend that has seen its price experience a significant rise.
On Saturday, ALGO managed to hit a multi-week high and it is still recording strong gains. It was back on June 26 when the trading price of ALGO had hit a high mark. On June 26, it was on July 16 when the trading price of ALGO hit an intraday high of $0.3425.
According to the analysts, ALGO has gained enough strength to hit its ceiling price of $0.3500. This is the ceiling price ALGO has longed to hit and cross. The RSI for ALGO is also over the midline, supporting the upward movement. If things go well, then ALGO's trading price may break above the ceiling level.