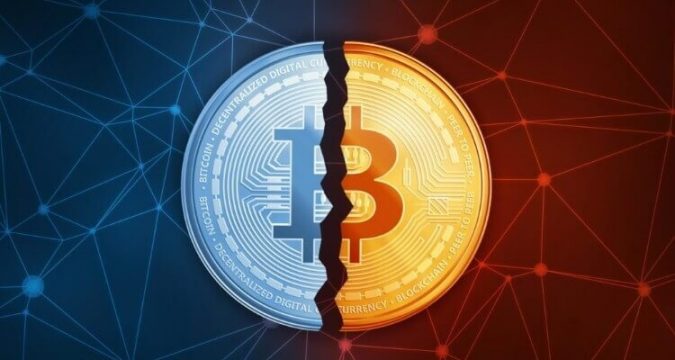 Bitcoin Halving Parties
The third halving is ahead, and few hours are left for the much-anticipated Bitcoin event. The Bitcoin halving is scheduled to happen at 7 pm UTC (3 pm EST) after the completion of 630,000 blocks. The importance of this event is because of rewards cut as miners' reward will be reduced to 6.25 BTC.
On this great event of first-ever and top digital asset, Bitcoin, the prominent personalities in the crypto market are organizing halving parties in the celebration of the rewards cut event. The parties will comprise of analysts which will give an overall scenario about the halving and will talk about the effects of halving on future price value.
There are almost seven different parties organized to celebrate this event in front of the crypto audience.
Pizza, Beer, and The Bitcoin Halving Presented by Gemini & BlockFi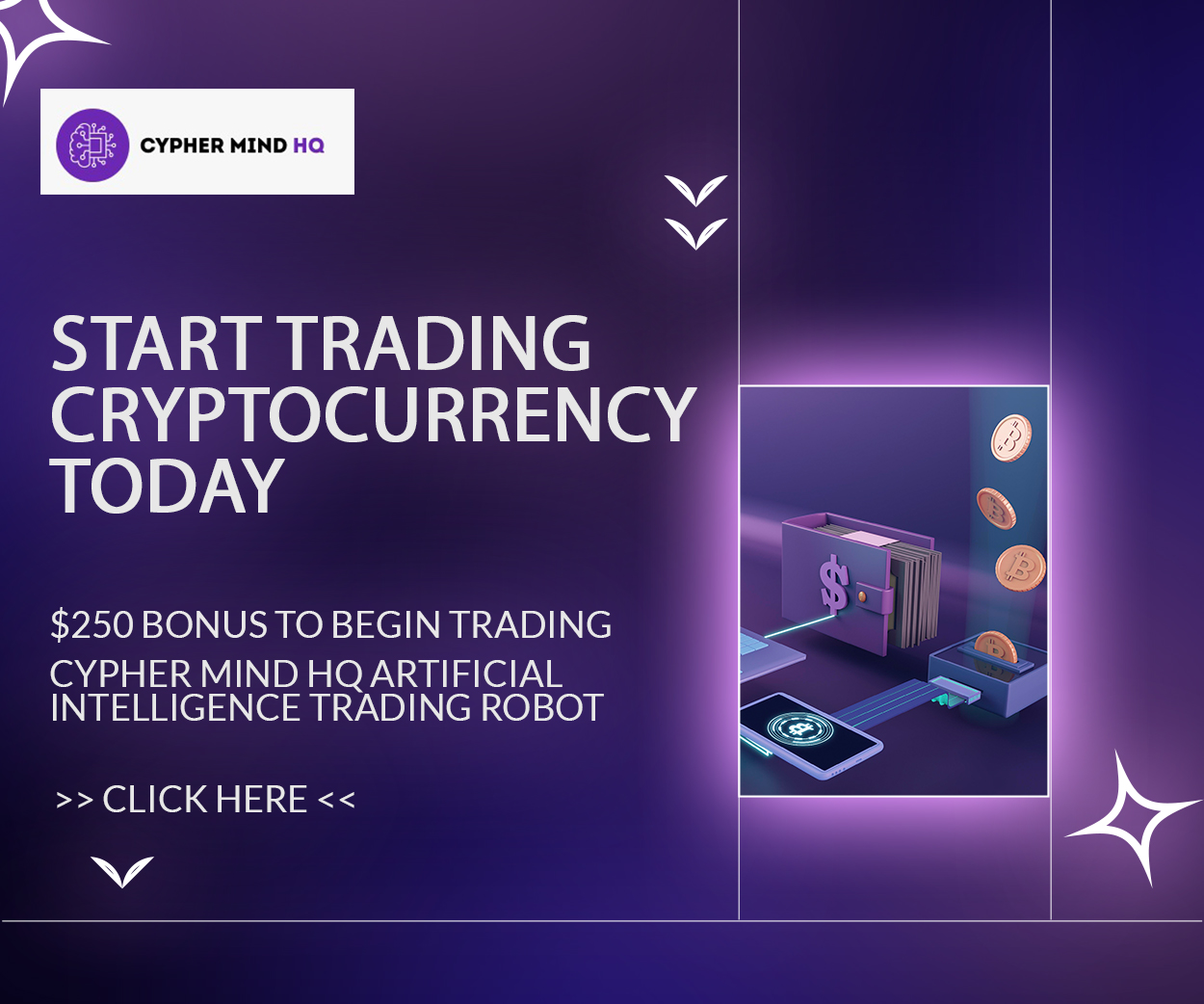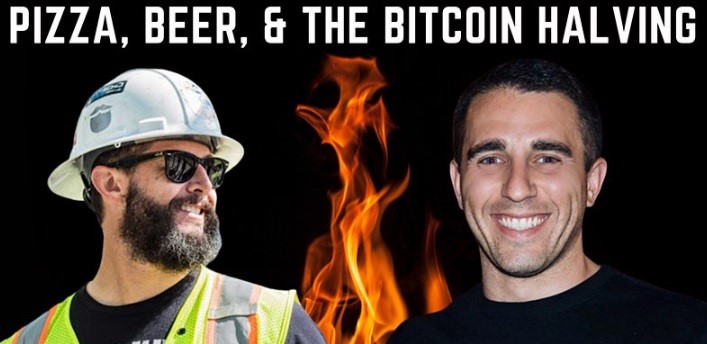 The event is rolled out by the crypto exchange, Gemini, and the blockchain firm, BlockFi. The live streaming of the event will be hosted by Anthony Pompliano and Jason Williams. You will have to register yourself on the platform and the registration is free.
Time: May 11, 2020, 10:00 PM –May 12, 2020, 5:00 AM EDT
Bitcoin Halving of 2020 – The Epic Anniversary LIVE Stream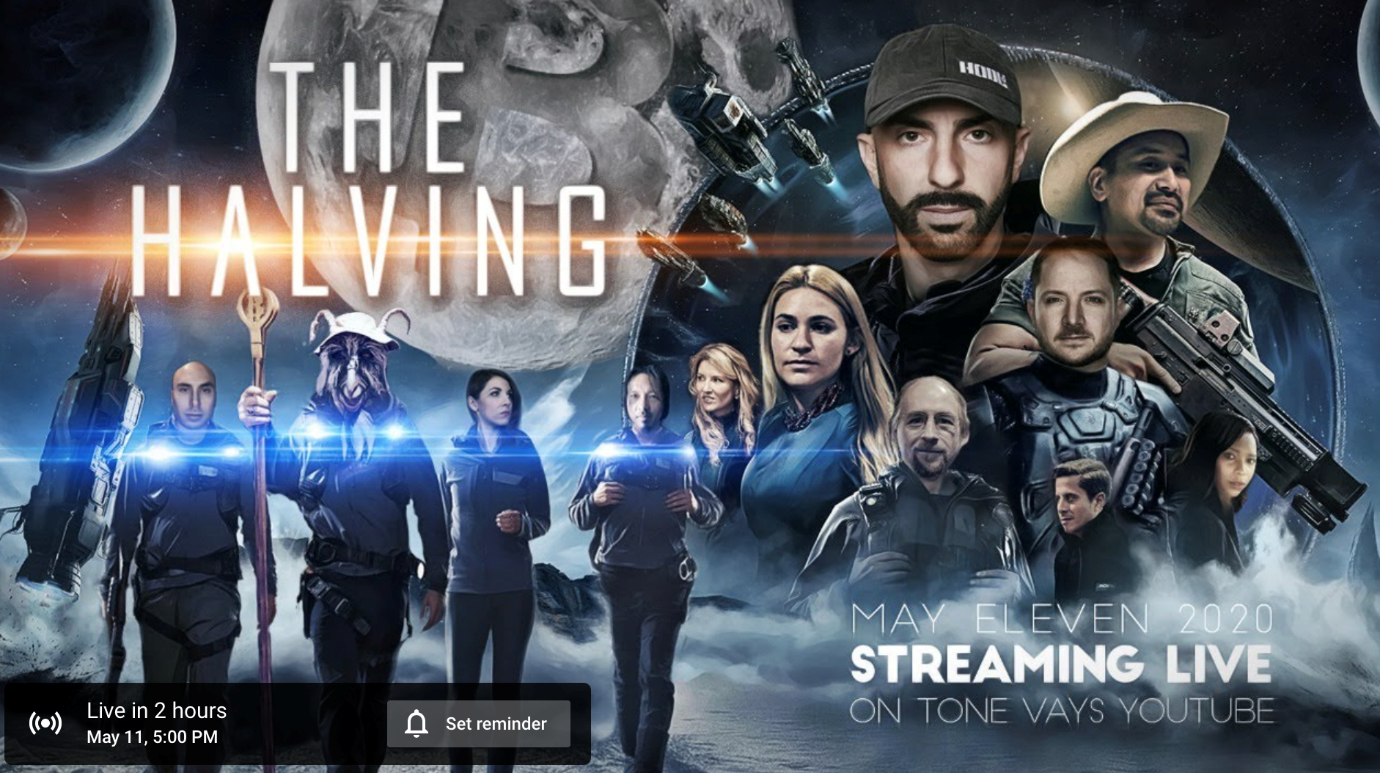 It will be live through the YouTube channel of the famous crypto maximalist, Tone Vays. The various things will be discussed about Bitcoin halving in this session. The event will be joined by the famous crypto analysts of the crypto community.
Time: From 5pm UCT
Bitcoinhalving.com: 21-Hour Live Stream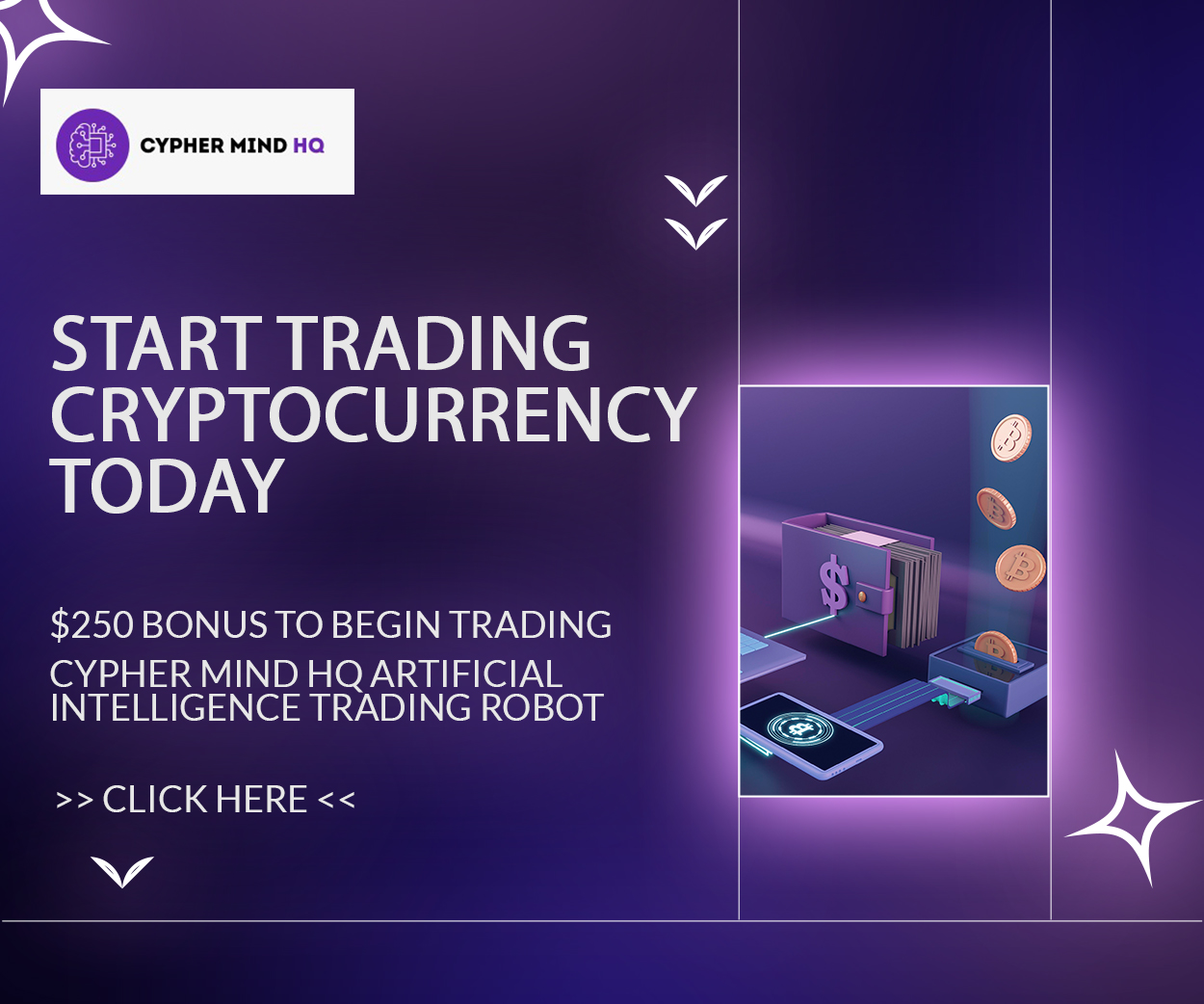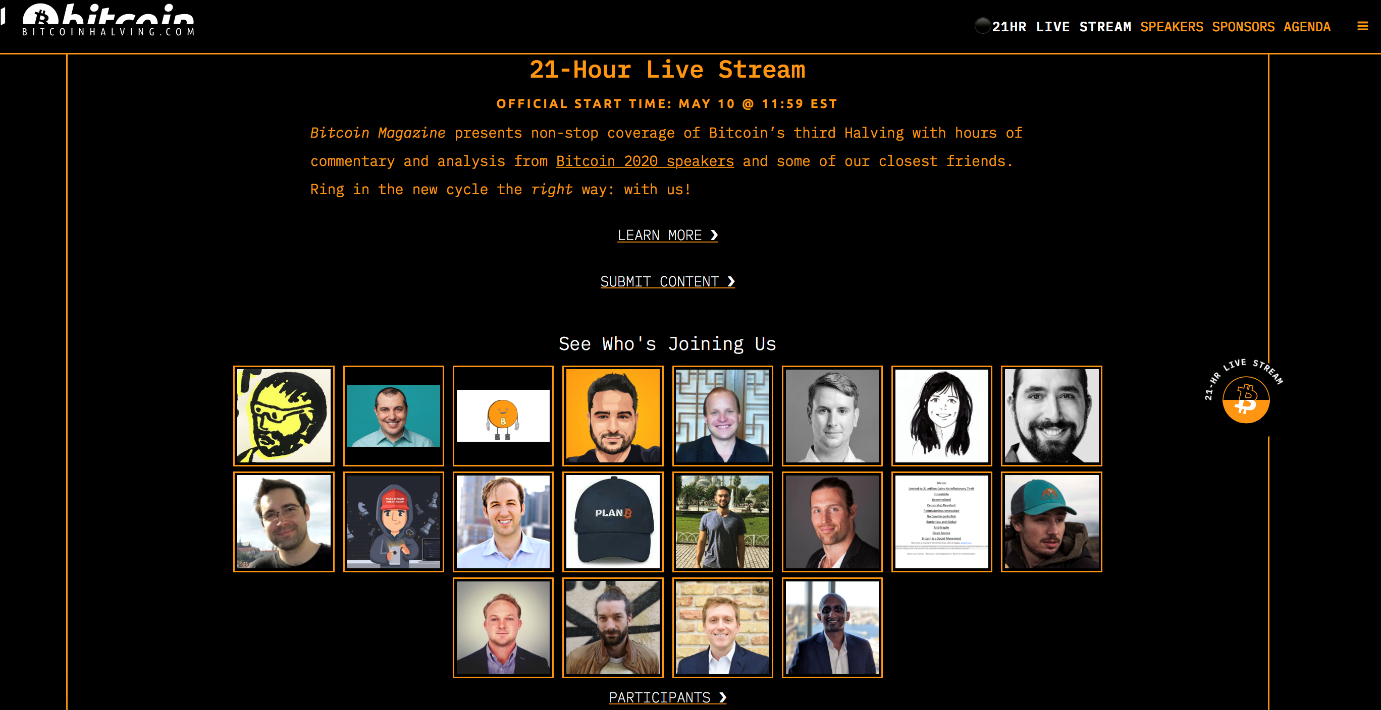 The live stream is presented by the Bitcoin Megazine and will be streamed via both bitcoinhalving.com and bitcoinmegazine.com. The commentators will be comprised of prominent crypto personalities.
Time: 11:59 EST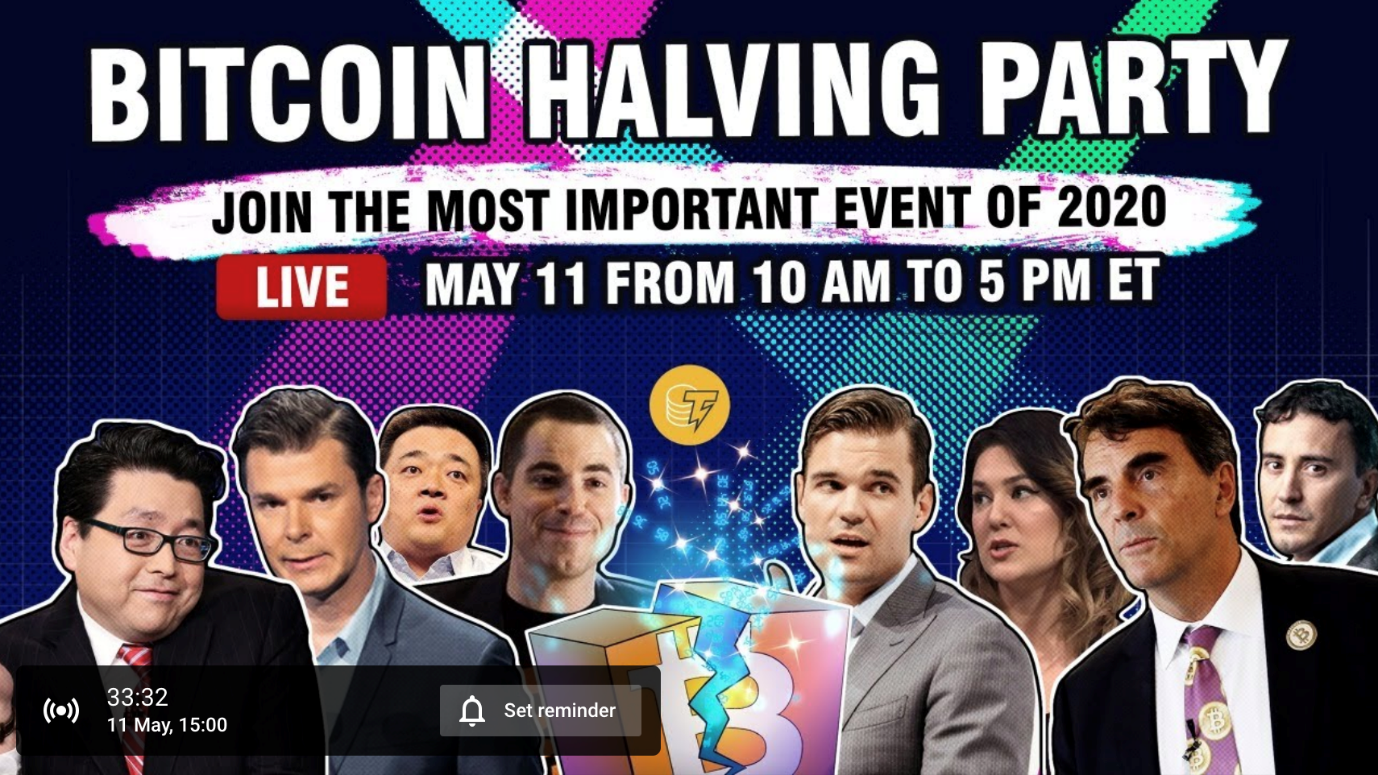 The crypto media outlet, Cointelegraph, is hosting the event "Bitcoin Halving Party" which will be streamed via YouTube. The hosts of the event include the top crypto experts such as Roger Ver, Tim Draper, Meltem Demirros, Alex Tapscott, and many others.
Time: 10am EST
Bitcoin Halving Party by Bits and Tokens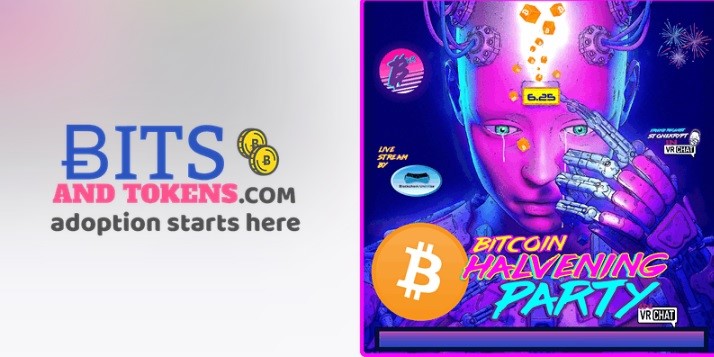 You are required to register yourself to join this event. The attendees will be able to win prizes via giveaways.
Time: 2: 00 EDT