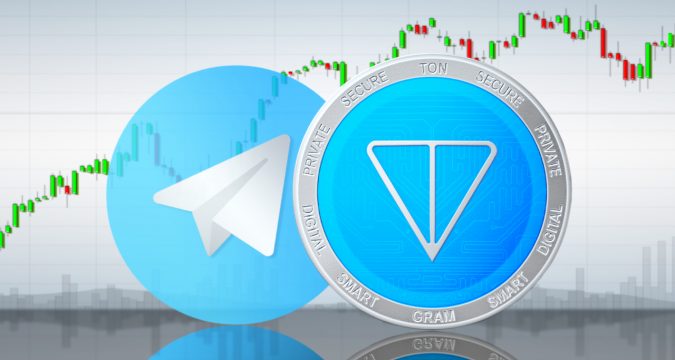 TON Blockchain News
Telegram has officially closed down its highly important project Ton Blockchain after having a long fight with the US Securities and Exchange Commission (SEC). The US court order has forced Telegram to shut down its Ton blockchain.
According to an official announcement by Telegram CEO Pavel Durov, the company will also not be able to distribute its Grams tokens as well along with the shutdown of its blockchain network following the US court order.
Telegram's involvement with TON comes to an end
The founder and Chief Executive Officer (CEO) of Telegram, Pavel Durov has informed users through an official announcement post that the company is eventually shutting down its TON blockchain after receiving an order from the US Court. Durov said while announcing the closure of TON:
"Today is a sad day for us here at Telegram. We are announcing the discontinuation of our blockchain project. How? Imagine that several people put their money together to build a gold mine – and to later split the gold that comes out of it."
Telegram CEO has publically claimed that there is no more involvement of the company with the TON blockchain project and the company will not be operating any kind of activity regarding the project. Therefore, he warned users to be aware of those sites that use the tag of TON to promote their sites. He said:
"Telegram's active involvement with TON is over. You may see – or may have already seen – sites using my name or the Telegram brand or the 'TON' abbreviation to promote their projects. Don't trust them with your money or data. No present or past member of our team is involved with any of these projects."
All those striving for decentralization are fighting the right battle
The company has failed in its fight with the US SEC to continue its decentralized project but the CEO of Telegram is encouraging those who are striving for decentralization and says that they are fighting the right battle.
In his concluding comments, Pavel Durov has wished them to succeed in their battle where they have failed. He stated:
"I want to conclude this post by wishing luck to all those striving for decentralization, balance and equality in the world. You are fighting the right battle. This battle may well be the most important battle of our generation. We hope that you succeed where we have failed."