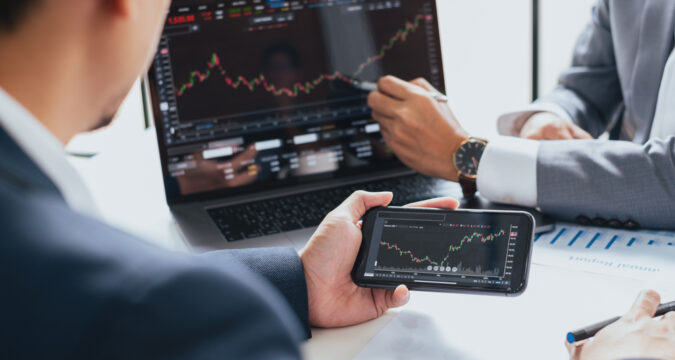 Aave (AAVE)
It was the trading session on Tuesday when the trading price of Aave reportedly rebounded. For three days in a row, the bears kept on pounding Aave. The bulls were rendered powerless for three consecutive days by the bulls but they were able to launch their counter.
While Aave started its week with a low trading price of $82.02, the bulls soon caught up to the bears. They were able to take them out in the competition. The bulls formed a strong defense against the bears and caught them in their tracks.
The bulls kept forming a rally, which has grown up to 10% at the time of writing. Due to the rally, a peak price of $92.16 has been hit by Aave.
For a long time, Aave had hovered near the $80 mark, which was considered a strong support benchmark for a long time. The recent push has brought Aave close to its resistance benchmark, which is at $94.
The AAVE bulls are aiming to hit $100 with their efforts. The current ceiling for AAVE is below $100. For the bulls to hit the $100 level, the ceiling will need to be broken for the RSI. The RSI for the 14-day period for AAVE is showing a score of 36.30. The 36.30 mark the RSI shows is the highest mark AAVE has hit in a 10-day period.
Despite the recent surge, the overselling for AAVE continues and at present, the condition of AAVE is "oversold". Although the bulls are making attempts to push AAVE higher, its trend is still bearish.
Avalanche (AVAX)
The trading price of Avalanche (AVAX) also moved in a higher direction. On Tuesday, Avalanche also went up almost at the same rate as AAVE. It was only for a short while that AVAX went into the red zone.
However, the rest of the day for Avalanche was in all greens. On Tuesday, Avalanche exhibited its peak price of $35.47. Later, Avalanche's price went down to a low of $32.22.
At the time of writing, Avalanche is trading at a price of $33.15, which is below the resistance level. The trend line indicates that the bulls are aiming for $37.30 and they may achieve it with increased buying force.
Then comes the relative strength index summarizing the entire situation. It is pointing towards an oversold trend for Avalanche and the situation may remain the same. The resistance level for Avalanche may get tested at 32.
If the bulls are able to pass the test, the trading activity for Avalanche may increase. This way, in the upcoming sessions, the bulls may drive the price of Avalanche up to $40.