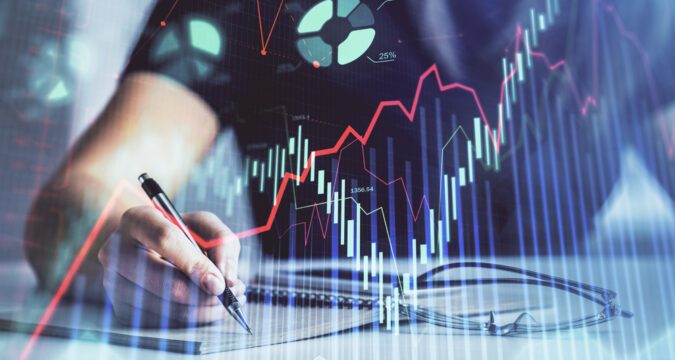 A crypto venture fund of US$ 2.2 Billion has been proposed to be propelled by Silicon Valley's Andreessen Horowitz. The company has high hopes with the crypto and thinks that crypto will soon regain the confidence back and simultaneously will incorporate new governance.
Silicon Valley is a renowned firm that is involved in the business of venture capital. The firm was originally established in 2009 in the US by two persons namely Ben Horowitz and Marc Andreessen. Apparently, the name of the firm was derived from the names of its two founders. Over the years, since the introduction of crypto in the market, the firm has grown fondness towards crypto. In fact, most of the time, the firm is optimistic that the future of finance is in the hands of crypto.
Recently, the company has informed that it has plans to introduce a crypto fund which it has proposed to be US$ 2.2 Billion. Soon after the proposal, the firm's officials especially Ali Yahya, Chris Dixon, and Katie Haun took the announcement on Twitter. All three of them are currently the individual partners of the firm. The tweet post was named "Crypto Fund III" by the partners where all of them started tweeting.
In a collective statement, they said that from the value of the proposed fund one can estimate how big it is going to be. The future not only lies in crypto but the crypto has the power to change each and every aspect of peoples' lives.
They further said that through this fund they will be able to find exceptional crypto investors from the pool of next-generation investors. They also claimed that for years their company is encouraged by investing in startup projects and fully grown projects as well. In order to clarify the structure of the fund, Haun informed that the proposed fund would be like a venture fund. It should not be treated or regarded impliedly as a hedge fund at all. She further apprised that the major products in which the fund will invest would be businesses, tokens, and protocols.
The first-ever fund introduced by the firm was in 2018. At that time Bitcoin's value went down almost below 80% at the end of 2017. Otherwise, throughout the whole 2017 year, Bitcoin's value was on the higher side and continued to surge without any hooks.
It was further pointed out by the firm's partners that in the field of computer sciences and technology, innovations will be introduced by crypto. They said that according to their view, crypto is capable of regaining the confidence back amongst crypto investors. Simultaneously, the new governance can merge within the crypto industry without jeopardizing its progress and the future.