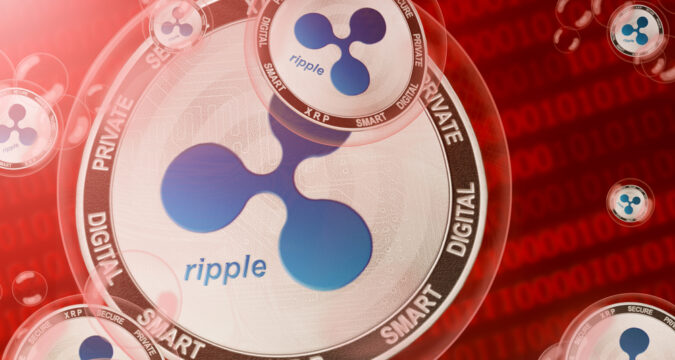 An upsurge has been noticed in XRP token's regular trading volume during the Q2 of this year, although the platform has been confronting a legal dispute which is between its owner Ripple and United States' SEC (Securities and Exchange Commission).
Recently, Ripple published a report about the XRP market, which pointed out that the daily crypto volume of the token doubled to approximately $4.49B as an average amount while it was recorded to be at $2.26B during the initial three months of 2021. This surge kept growing throughout the quarter in the middle of increased market volatility. In the meantime, Bitcoin (BTC) prices also spiked, making the latest all-time high roughly reaching $64,000 in the earlier period of this year, before its fall to nearly $30,000. Since then, it has been recovering, and currently, it is positioned at about $40,000.
Correspondingly, XRP's high was $1.83 before its drop, which placed it near $0.5, and presently it is trading close to $0.72. It has been admitted by the firm that the price of XRP was volatile as compared to the other crypto assets in the industry, despite an increase in its trading volume. The company mentioned a lot of factors such as regulatory scrutiny, tweets of Elon Musk, environmental concerns, ransomware attacks, along with others to be credited for the volatility of the token.
A cumulative $157.92M value of XRP has been sold by the firm during the Q2 of 2021, which is slightly increased from its state in Q1, counting up to $150.34M. Ripple disclosed that the crypto market had been significantly influenced by the regulatory crackdowns on behalf of several jurisdictions. A continuous persistence has been witnessed in the price as well as the trading volumes of cryptocurrency, notwithstanding SEC's litigation concerning Ripple and a couple of the executives of the firm. SEC has alleged the company for having raised more than $1.3B via an ongoing illegal 'securities offering' for digital assets.
The initial impact of the lawsuit was negative on XRP price and liquidity because the majority of the crypto exchanges began to delist the token to escape the consequences. Nonetheless, some exchanges supported Ripple in confronting the lawsuit by mentioning that XRP investors have been hurt by the move of the SEC. Ripple itself explained that the traders and the market makers had been equally disturbed by the aforementioned step of the United States Securities and Exchange Commission.