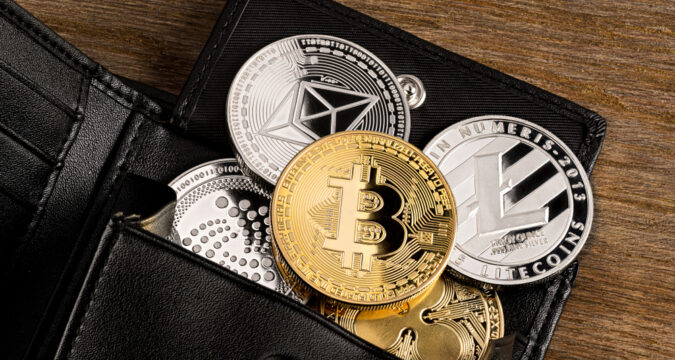 Today, Banq, a payment app based in Las Vegas, launched functionality to allow its users to invest in Ethereum and Bitcoin from several accounts under a single platform. As a Banq user, you can create multiple sub-accounts for personal or business use. Moreover, you can sell and purchase cryptocurrencies from one of your accounts or all.
With this solution, you can separate your cryptocurrency investments from other entities, people, and goals. In particular, you can open one account for your investment, one for your child, another one for your partner, and a different one to invest your extra money in Ethereum or Bitcoin. The best thing is that you can manage all your accounts from one area.
Keep in mind that the crypto market has thrived since the start of 2021. Different institutions have added crypto activities for their clients to tap into the available crypto opportunities. Keep in mind that BTC and ETH are the leading crypto coins by market capitalization. Do you think that Banq wants to venture into the crypto space to enjoy the increased returns?
Mostly, crypto wallets and payment apps are "one-in-all," meaning your entire transactions stay in a single account. That creates confusion when you want to track cryptocurrency balances for different people or goals. Moreover, with that, small businesses found it almost impossible to venture into virtual assets. The good news is that Banq is here to bridge small businesses and crypto.
Bitcoin fan and Banq's chief technical officer Kevin Lehtiniitty said it seems impossible to separate the crypto community and DeFi. For that reason, the firm decided to allow businesses and individuals to access cryptocurrency assets. That way, users can manage their investments and business activities in an organized manner. You probably understand how Ethereum attracted many institutions due to decentralized finance. Firms seem to understand the benefits of DeFi in user financial undertakings.
Besides investing, the app has other goals. Banq envisions making all digital coins accessible, useful, and understood. It is undoubtedly that the platform will add more virtual assets besides Bitcoin and Ethereum. That will expand its customer base as more institutions and businesses venture into the crypto atmosphere.