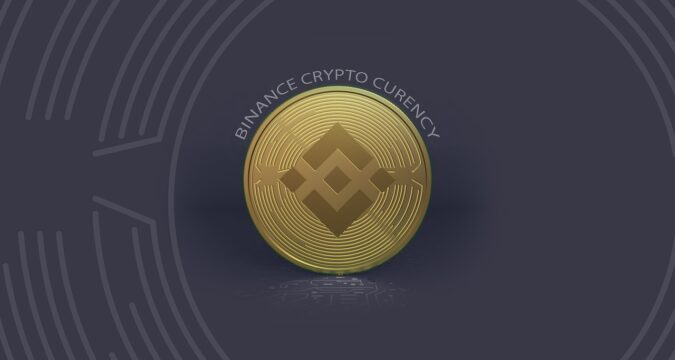 If you are aware of the cryptocurrency industry then it goes without saying that you are well aware of Binance. It is the largest cryptocurrency exchange in the entire crypto-verse and it has been growing larger with time.
The exchange is not only building a stronger user base but it is also following the same trend in terms of trading volume and product portfolio.
Binance's Exposure in the NFT Sector
Binance has been around in the competition for so long that it knows exactly what the market trends and the demands of the investors are. Therefore, the exchange has continued exploring more products and spaces within the crypto-verse to continue taking the lead.
In the year 2021 when NFTs became one of the largest industries in the crypto-verse, Binance was among the exchanges that clung to the opportunity. So far, Binance has launched its own marketplace for non-fungible tokens, and it is constantly introducing newer assets.
Binance Comes Up With a Bang
In the race to gain superiority versus other NFT marketplaces, Binance seems to have taken things to the next level. The largest cryptocurrency exchange by trading volume has made a huge announcement regarding its partnership.
The announcement sure is the largest for the entire NFT sector as Binance has managed to bring onboard the biggest football player in the history of football.
Binance has announced that they have recently formed a partnership with Cristiano Ronaldo, popularly known as 'CR7'. CR needs no introduction in the history of football. The Portuguese football player has to continue ruling the football empire and now, he wishes to spread his rule over the NFT sector.
Binance Forms a Partnership with CR7
Binance has confirmed that following their partnership with Cristiano Ronaldo, they will be creating exclusive NFTs. These NFTs will be available through the Binance NFT marketplace. They have confirmed that the exclusive NFTs, inspired by CR7, will be launched in the later part of 2022.
The officials at Binance have confirmed that they have formed a multi-year deal with Cristiano Ronaldo. Throughout the tenure of the deal, CR7 will collaborate with the teams at Binance to launch new NFTs.
In addition to the NFTs, Binance has also formed an agreement with Cristiano Ronaldo where he will be interacting with the fans and the NFT users. The football star will also be contributing to the growth and adoption rate of Web3 in the upcoming years.
While the majority of the NFT marketplaces including OpenSea are aiming to lower transaction fees for NFT transactions, Binance seems to have hit the jackpot.
With their latest achievement, Binance's NFT marketplace will surely gain huge ground and success in the NFT sector. The investors must keep an eye on the CR7 NFTs and must also stay close to the NFT marketplace for Binance.