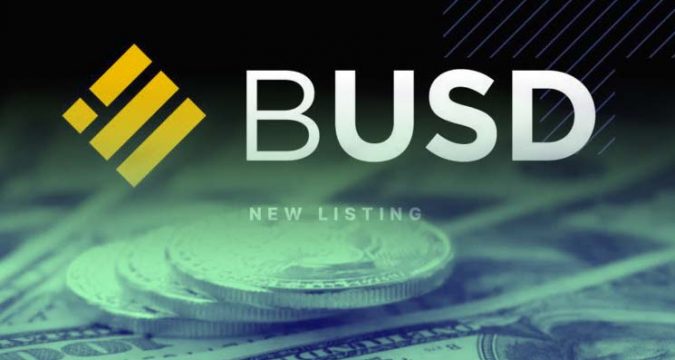 BUSD Binance Stablecoin
Binance the world's leading cryptocurrency exchange by trading volume is joining hands with the largest blockchain payments service provider BitPay to push the adoption of its stablecoin, BUSD.
According to the partnership agreement, BitPay will support and promote BUSD payments in 50 US states. Support for BUSD is launching today on April 27, 2020, while on the other hand, the support for merchants of BitPay is expected to go live in the upcoming days.
BitPay will enable merchants to accept BUSD
As per the partnership deal, BitPay is given the job to promote the adoption of Binance's BUSD stablecoin around the whole world. The top payments service provider will allow merchants from around the whole globe to accept exchange's stablecoin.
The CEO and Co-founder of Binance, Changpeng Zhao (CZ) is very pleased on partnering with BitPay and says:
"Partnering with BitPay will enable merchants and businesses from around the world to accept BUSD, the USD-denominated stablecoin approved by the New York State Department of Financial Services (NYDFS). We believe a growing number of merchants and businesses will start adopting crypto, and we are glad to provide the payment solution together with BitPay, making the process simpler and easier."
Binance CEO considers BitPay a very reputable and honorable blockchain payments service provider currently present in the crypto space.
The partnership is more than just supporting BUSD
BitPay CEO Stephen Pair considers this partnership more than just supporting a stablecoin. Stephen is of the view that the key purpose of this partnership is to expand the payment options for customers. He explains BitPay's partnership with Binance in these words:
"The partnership with Binance is about more than supporting another stablecoin, it is about making cross border payments simple and easy for both businesses by leveraging the global influence of Binance Exchange. With BUSD, BitPay expands blockchain payment choices for all our customers across the global payments space who want the flexibility of paying on the blockchain with the stability of the US dollar."
Apart from announcing the partnership with BitPay, the major crypto exchange has also announced the launch of the Binance mining pool supporting the world's top mining algorithms Proof-of-Work (PoW) and Proof-of-Stake (PoS).