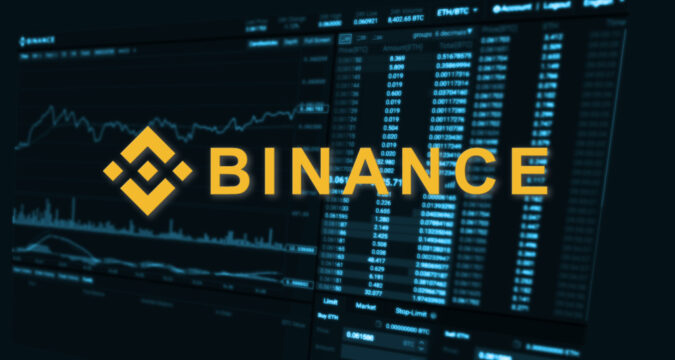 Binance is among the youngest cryptocurrency exchanges in the cryptocurrency industry because it was founded back in 2017.
Binance's Goal
Considering the amount of time the exchange has spent in the industry versus other major cryptocurrency exchanges, one may consider it a small entity.
You will be surprised to learn Binance is currently the largest cryptocurrency exchange in the entire crypto-verse in terms of the trading volume.
There is no other cryptocurrency exchange that is able to generate even half the trading volume that Binance generates.
The exchange has earned itself the highest status in the cryptocurrency market because it has remained loyal to the sector.
Instead of going after money and misleading customers like FTX exchange, it has focused on building a strong community.
This is the reason why Binance also has the highest cryptocurrency user base with over 40 million active users. Since day one, the exchange has strived to make the cryptocurrency industry as productive as possible.
To achieve this goal, the cryptocurrency exchange has made many efforts and it has even backed several new crypto exchange projects around the world.
Binance's CEO is also Very Enthusiastic
Even the founder of Binance and its current CEO, Changpeng (CZ) Zhao, is also a big-time supporter of the cryptocurrency sector. He wants the industry to gain as much mainstream recognition as possible.
However, he has always stressed about doing things the right way. The exchange has continued following the rules set by CZ and turns out, the exchange is doing really well under his guidance.
Binance's Support for Major Crypto Projects
The exchange has never feared any of its rivals such as Coinbase, FTX, KuCoin, Kraken, and more. The exchange's ultimate goal is the overall success of the crypto industry.
Therefore, it even supports its rivals whenever they are in trouble. The exchange tried doing the same when the FTX crash took place. However, as Binance realized FTX's damage was beyond repair, it had to withdraw.
Binance Allocated an Industry Fund
However, the exchange vowed it would never let an incident like FTX take place in the crypto industry. The exchange achieved this by launching an industry recovery fund.
The exchange had recently announced that it had successfully generated $1 billion that would go straight to the industry recovery fund.
However, the exchange has just announced it has allocated another $1 billion to the fund. With the latest announcement, the overall allocation of the recovery fund has risen to $2 billion.
CZ announced that many contributors have started participating in the funding of the recovery fund. This is a great sign that people and companies want the cryptocurrency industry to go on and flourish.
With more funds added to the recovery fund, it means that the crypto industry is safer and is safe from market downtrends.
The industry recovery fund is to help troubled firms such as FTX to ensure that they never lack the liquidity to return funds to their users.