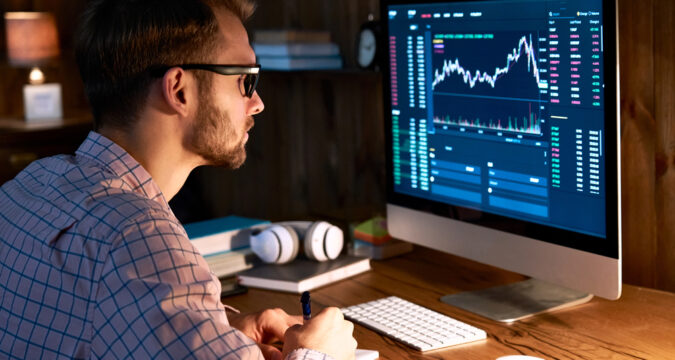 It is very important for stock traders to always stay up-to-date with the latest market trends. They must remain alert and keep monitoring the entire stock market industry.
This is exactly how successful stock traders perform their trading activities and things have turned out quite well for them over the years.
The current happenings in the markets are a great indicator of what is to come in the upcoming days in the stock markets.
If an event causes the sales of multiple sectors to go up tremendously, it means that it would reflect in the quarterly earnings of the respective companies.
By generating strong earnings, the same companies can predict higher-than-expected targets for future quarters. All of this build-up leads to the rise in the share prices of particular companies.
In case of an event that boosts the sales of major segments, it is multiple segments whose stocks have a bright future ahead of them.
Black Friday was that Event
The latest Black Friday is acting as the perfect indicator for stock market investors. The particular day has reportedly worked in favor of multiple segments willing to participate in it.
This is a very promising site for investors as they would know where they need to invest their money in the stock markets.
Black Friday Crossed Expected Sales
Before the event had taken place, analysts had predicted that it would record up to $9 billion worth of sales. Surprisingly, the event brought in results beyond expectations as the sales rose to $9.12 billion.
The information has been shared by the retailer websites' sales tracking platform, Adobe.
The company has announced that the year-over-year sales for Thanksgiving have witnessed a 2.3% increase. The electronics department has emerged as the key contributor to achieving high sales.
Compared to the average daily online sales recorded in October, the sales on Black Friday were 221% higher.
The Toys segment also recorded a major boost as its sales surged to a high of 285%. The equipment department also recorded a huge pump, recording a 218% surge in sales on a particular day.
The 'Buy Now Pay Later' segment also recorded a 78% increase in their payments in the running week. Compared to the same week last year, the particular segment has recorded an 81% surge in revenue.
Hottest Items Black Friday
Adobe has also provided the list of the hottest item sales on Black Friday. These items were Apple MacBooks, Disney Encanto, Funko Pop!, Bluey, Roblox, Fortnite, Dyson Products, drones, and gaming consoles.
It has become quite evident that some of the major companies benefitting from Black Friday would be Apple, Sony, Xbox, Nintendo, Amazon, Alibaba, Visa, and Mastercard.