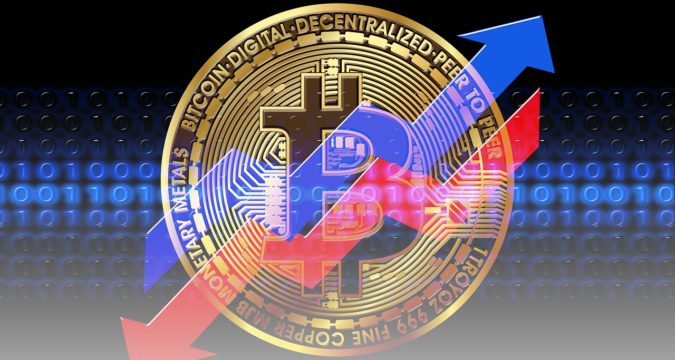 After breaking above its 33-month high value, Bitcoin is continuously rallying higher. The world's largest digital asset in terms of market cap has jumped above another crucial price level as the coin has crossed $16,300 a few hours ago. Traders and investors are expecting Bitcoin to go parabolic by the end of this year. Bitcoin is now on its way to break its next resistance in order to confirm its bullish run.
Bitcoin (BTC), the first-ranked cryptocurrency breached the $15,000 level on the 5th of November and went as high as to reach $15,800 within the duration of no time. It faced a downtown on November 7, when it moved down to $14,700. Since that time, Bitcoin has not entered into the $14k zone and has been trading above this price zone.
Reportedly, the leading digital currency has spent more than 96 hours consecutively above the price figure of $15,000. During this time, Bitcoin made several attempts to break above $16,000. In one attempt on the 11th of Nov, it managed to breach this level on the major cryptocurrency exchange Gemini and made a three-year high. However, it stayed there for a brief period of time and immediately moved down to the $15.8k zone.
Later on Thursday, the first-ever decentralized digital currency claimed its highest value for the past three years by breaking above $16k with a price surge of nearly 4% in 24 hours. Continuing this upward movement, Bitcoin has even breached the $16,300 price level as well. Bitcoin is maintaining its strong position in the bullish zone. As for now, there are no bearish sentiments revolving around the major cryptocurrency. At the press time, the price value of Bitcoin is trading at around $16,423 with a change rate of nearly five percent in the last 24 hours.
Bitcoin has come very closer to break into the next resistance level that stands at $16,500. Once this resistance is broken, it will become easy for the coin to take its price value above $17k. Cryptocurrency analysts and traders expect Bitcoin to register its all-time high value by the end of the present year. The current bullish outlook of Bitcoin is now making imminent the $20k breakout.