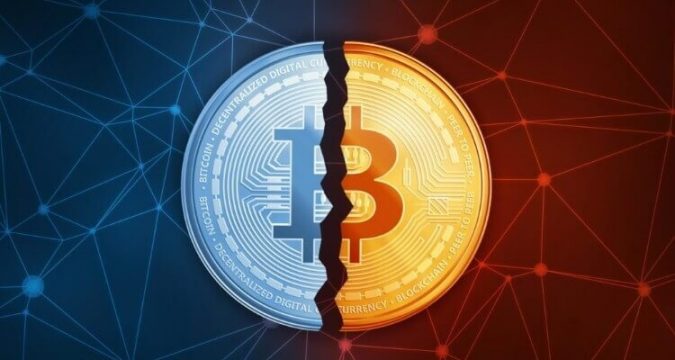 Bitcoin Halving May 2020
The most-awaited Bitcoin event- Bitcoin halving- is just 10 days away. The eyes of the crypto community are expecting something big from the top leading digital asset. What will happen after halving? This article will talk about this question in detail.
After this event, the mining reward, for creating one block, will reduce from 12.5 BTC to 6.25 BTC as per the terms of underlying blockchain's set by Satoshi Nakamoto. This is beneficial for the digital asset for maintaining its superiority over the other digital coins. Besides the reduction of reward, the inflation rate will also be controlled due to low BTC supply, as the minting rate will also be reduced after this.
Inflation Rate will Cut Down
Per the countdown clocks, BTC halving will happen on May 12 when it will witness 630,000 blocks on its blockchain. Greenspan, crypto analyst and founder of Quantum Economics, said," the annual inflation of #bitcoin will go from 3.65% to just 1.8%… approximately half of the global annual inflation rate."
The event is still ten days away, the price is already gaining bullish blow from the traders as well as investors. The price surged to even $9,400 rising from $7,500, but then again retraced back a bit. Currently, it is fluctuating between $8,800 and $9,100, but the next some days will decide where the price is actually going.
What Analysts Say?
The crypto analysts have a different point of views and opinions about what will happen to BTC price before and after the halving. Simon Peters, the crypto analyst at eToro, claimed, "We think it is likely the [bitcoin] price will go above $10,000 before the halving actually takes place." After the reward reduction process, he makes an even bold statement for the price value. "As for how high it can go longer term, amid the deteriorating economic outlook for the U.S. economy and the likelihood of an ever increasing monetary supply, which weakens the U.S. dollar and stokes inflation fears, we believe it could easily test previous highs above $19,000 as investors look for safe-havens away from traditional assets," he added.
Chris Wood, global head of equity strategy at Jefferies, advises investors that they should buy Bitcoin before halving. According to Wood, the halving "should increase upward price pressure assuming demand for Bitcoin continues to grow, as was the case after the previous halving in 2012 and 2015."
The CEO of Binance.US, Catherine Coley, seems very bullish about the price after "Bitcoin Halving". She propagates that like the previous one, this event will also drive the value upward. "In 2016, I didn't participate in the halving and all things considered, it was a minor event. The real rally happened 18 months later," Coley added.