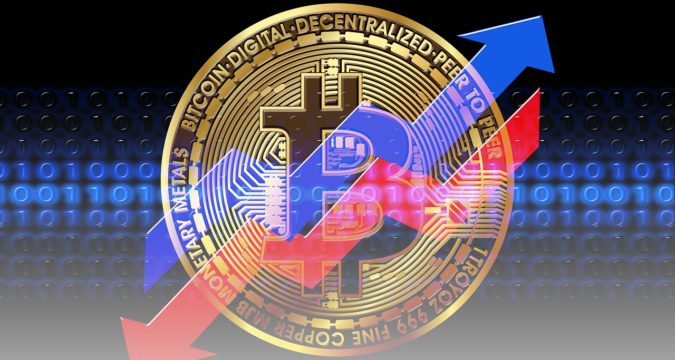 Bitcoin, as predicted by many cryptocurrency enthusiasts, has reached an all-time high price-standing tall at $57,000, proving to be an asset during this worldwide economic recession when even the world's strongest currency – The US dollar is losing value over time due to many reasons, the current pandemic being one.
Economists On Bitcoin V.S Crypto Enthusiasts
However, many economists still oppose buying Bitcoins, as critics argue that cryptocurrency is a volatile asset – it will crash as rapidly as it is rising; nevertheless, many economic giants are now supporting the moment and partaking in this hype. Recently MicroStrategy – a US business intelligence firm, stated that they would soon sell off nearly $1 billion worth of debt so that they can buy more bitcoin; they have not taken this decision to jump on the bandwagon as they have been investing in crypto before. MicroStrategy also sold $400 million convertible senior notes in December 2020 to get bitcoins.
Adding to the growing list, BNY Mellon also stated that they would most likely invest in cryptocurrency because of their clients. Many financial advisors are now saying that this will change the dynamics of "asset management," and soon, the market will move towards more emerging forms of cryptocurrency as many currencies, including the dollar, are losing their worth dramatically. On the other hand, bitcoin and other cryptocurrencies are growing exponentially in terms of their value.
Increasing Market Cap
Another notion has surfaced on the internet that crypto- in its entirety has made it possible for common people to invest and grow their assets in multitudes- this has skyrocketed the market cap (coins in circulation) of bitcoins to a whopping 1 trillion dollars, which is expected to grow more as more and more people are now willing to invest- including the big guns of the market.
Not just the bitcoin itself but many other alternatives like Altcoins also performed exceptionally well this week. The value of Ethereum, the biggest substitute cryptocurrency to Bitcoin, has hit $2,010, an increase of 3.81% from $1,933. Binance Coin on the alternative also increased similarly to become the third-largest coin according to market cap.
This rapid increase in value indicated that more people will now invest in Bitcoin, which can go both ways- either people will quadruple their assets or lose it all, although only time will tell what will transpire.