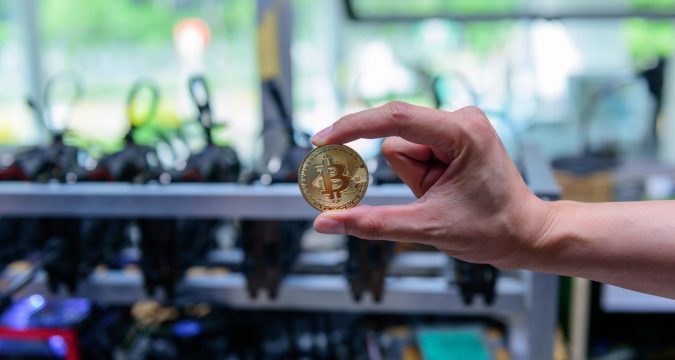 Renowned investor, trader, and prominent TV show host on RT, Max Keiser, has taken to Twitter to make another pro-Bitcoin forecast. The trader and investor that is games for making predictions about crypto events have come out to make another prediction concerning countries. Stating on Twitter, Max Keiser says that the future looks good for some countries that are into Bitcoin while his predictions still spell negatives for other countries.
Max Keiser noted that he believes the developing country's interest and subsequent investment in Bitcoin will be rewarded while rich countries that feel that Bitcoin is a bad investment will rue their losses now.
Taking to Twitter, Max Keiser said,
"Countries with very little Gold, like the United Kingdom or no Gold at all like Canada; who also have no plans to enter Bitcoin Global Hash War, face a potentially fatal existential financial crisis. Iran and Venezuela are 'First Movers' and stand to reap trillions, those who were last are now first".
Countries adopting Bitcoin will reap benefits, Max Keiser says
Max Keiser says he feels that with the wide adoption, all countries around the world should already be adopting Bitcoin by now. Aside from the fact that it promises massive profits over time, it is a hedge in cases of economic meltdown. He noted that the ongoing coronavirus pandemic has destroyed the economy of most countries around the world while saying that if they had Bitcoin investments, they would be reaping the benefits. Max Keiser further stated that most countries are still languishing in debts and because they lack insight about Bitcoin investments, they might be in the debt for a long time.
The TV show host further noted that even though most countries like Canada possess the materials and the capacity to begin Bitcoin mining, he does not still know why most of them have not started. He said because most of them believe there are investments better than Bitcoin and even though he believes that to an extent, he believes that Bitcoin might eventually surpass every other investment in the future. He said as a result of their lack of belief in Bitcoin,  they are not yet prepared to enter into the "Bitcoin Global Hash War" even with the presence of crypto companies and miners in the countries.
Iran and Venezuela encourages Bitcoin mining
He noted that even without possessing Gold, countries like the United Kingdom and Canada that are not planning to start Bitcoin mining fully might face financial crisis. He further noted that BTC might compliment them for lacking XAU. On their other hand, Max noted that developing countries like Iran and Venezuela, who are welcoming Bitcoin with open arms will eventually reap bountiful rewards. As reported in recent weeks, Iran granted a license to a major mining firm in Turkey, iMiner, to carry out its operations in the country. iMiner is set to become the biggest mining company in the country with its operations center spread across the country.
Iran is making moves to encourage miners in the country after it drastically reduced the fees charged as power rates. With iMiner already gaining ground in the country, the majority of other mining rigs will be taking full advantage of the benefits. United States President, Donald Trump, recently said that there are growing concerns in his administration as a result of countries like Iran and Venezuela making use of the crypto to evade the US implications. In Venezuela, along with Bitcoin mining being approved, Bitcoin and Dash is a means of exchange.