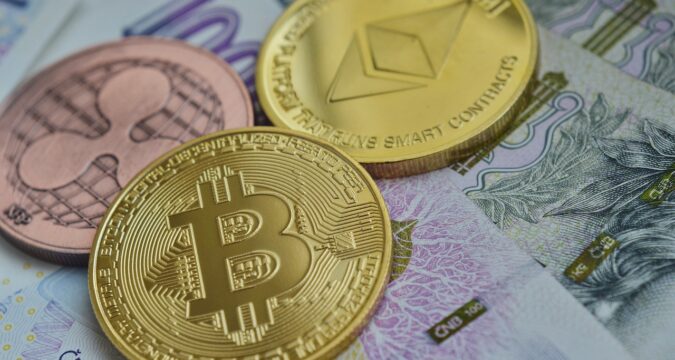 It was on July 7 when the trading price of Bitcoin ended up breaking above the 20-day EMA. In the process, Bitcoin (BTC) was able to move above the symmetrical triangle's resistance line.
The report shows that the particular trading price of Bitcoin had managed to rise over the $21,233 level on a particular day. The $21,233 price is the 20-day EMA for Bitcoin. This was a strong signal showing that the bulls had finally started regaining control.
The surge recorded in the price of Bitcoin shows that the bulls are in action and they are eager to support the digital asset.
Reduction in Selling Pressure
The graph shows that as the 20-day EMA for Bitcoin has flattened, it has also indicated a reduction in the selling pressure. Even the relative strength index (RSI) rising up from the lower level up to the midpoint is a strong indication that the price of Bitcoin may start growing.
The data now suggests that the selling power of the bears is now experiencing a reduction. This would allow the bulls to form stronger rallies and push the trading price of Bitcoin higher.
Bitcoin to Hit $26,490
The bullish predictions suggest that the investors may attempt to fall in line to support and push Bitcoin over the triangle. Their attempt would be to push through the breakout level and attempt a rebound so Bitcoin can continue moving higher.
If that happens then it will be a strong indication that the orientation of the investors has turned bullish. It would mean that the investors want to invest in Bitcoin rather than pull out from their investments.
It is a possibility that the bears may attempt a bearish run trying to sell as much Bitcoin as possible. However, if the bulls act strongly and are able to buy the dips with strong determination, then Bitcoin's price may surge to a stronger level.
According to data, the trading price of Bitcoin may move up to $25,015, which is the 50-day SMA. If that happens, then Bitcoin will attempt to move higher.
The next attempt the bulls may make would be to push the trading price of Bitcoin all the way up to $26,490.
Bitcoin Price May Fall Below 20-Day EMA
While the bulls make their attempt of pushing Bitcoin higher, the bears may not sit silently. They may also attempt to pull Bitcoin's price lower and for that, they may attempt and increase their selling power.
If the bears are able to do it, then the trading price of Bitcoin may fall below the 20-day EMA. From there, Bitcoin may witness lower levels if the bears keep increasing their selling pressure.