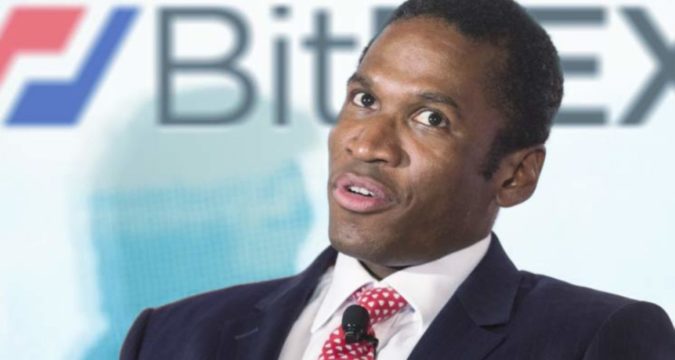 The top derivatives exchange in the crypto space, BitMEX's future is at risk because it is faced with a major fraud scandal currently. In order to present an organized front, the company is now giving company officials new leadership positions. Earlier today, the operator of the derivative's exchange, 100x Group announced that three of its executives had stepped down, including the CEO. These men, which included Ben Delo, Samuel Reed, and Arthur Hayes, had previously been on the BitMEX's board and Hayes had been the CEO of the exchange. However, due to the allegations made recently, he will be stepped down.
It was also confirmed by the 100x Group that Head of Business Development and BitMEX, Gregory Dwyer, had also gotten roped in the case and was going on a leave of absence. But, no information was provided on how long the leave will run. Vivien Khoo will be replacing Hayes, who has served as the Chief Operations Officer at the 100x Group up until now. She has a wealth of banking and tech experience and has also worked at banking giant Goldman Sachs, as the Managing Director of Asia-Pacific Compliance. Apart from that, she also has some work experience at the Securities and Exchange Commission (SEC) in Hong Kong. 
Oversight of financial products and client relationship management has been assigned to Ben Radclyffe, the Commercial Director. Chair of the 100x Group, David Wong expressed his confidence in the ability of the leadership team to steer the firm in the right direction. He also expressed gratitude towards customers for their continued support and assured them that they would continue business as usual. While the entire BitMEX exchange is putting up a brave face, it is quite clear that the exchange's troubles are only beginning. Earlier this month, the exchange was sued by the Commodity Futures and Trading Commission (CFTC) for violating Anti-Money Laundering (AML) regulations and for operating an unregistered platform.
Five business entities and four executives were named in a complaint that was filed in the Southern District of New York. The entities included ABS Global Trading Limited, Shine Effort Inc., HDR Global Services (Bermuda) Limited, 100x Holding Limited, and HDR Global Trading Limited. The complaint said that illegal leverage trading had been offered by BitMEX worth $1 trillion, since it was launched in 2014. The agency also discussed the weak security protocols of the exchange, which included lacking KYC and AML protocols and not registering with the appropriate authorities. 
They are now seeking disgorgement, injunctions, civil monetary penalties, and permanent trading bans against any future violations. Even though it is a smart move to remove the embattled executives from the company, there is a possibility that it could be too late. The leverage trading options offered by BitMEX have always caused it some problems, but this indictment can result in a lot of damage. In the ranking of derivatives platforms by CoinMarketCap, BitMEX has gone down and is now trailing behind others like Huobi, OKEx, and Binance, which indicate that its troubles are only beginning.