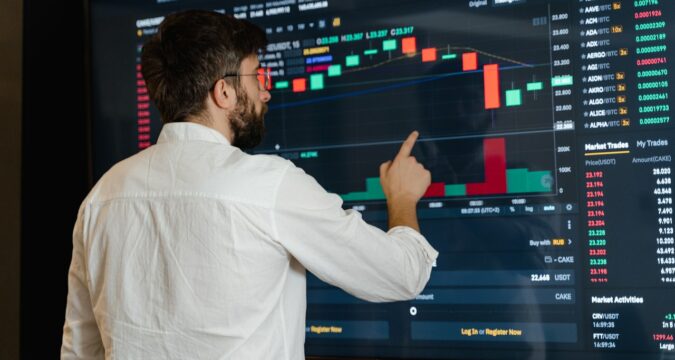 Cryptocurrencies are becoming more and more prevalent in the sporting world and it becomes abundantly clear when you look at high profile teams endorsing it. What's more, you will find the presence of crypto in a large number of sports like mixed martial arts, football, rugby and many more. This goes to show that crypto is here to stay and more and more people are investing in it.
The football world, in particular, has seen plenty of crypto-related endorsements and world-renowned team sport various crypto logos on their sleeves. Needless to say, it is more than evident the transition has been swift and will double the popularity of crypto than what it already is. Initially, no one thought that the world of sports and crypto would collide but a few years later, everything is coming together.
As far as the football world goes, some of the biggest names have been endorsing crypto, with the likes of Manchester City, Inter Milan and Paris Saint Germain showing that they truly have embraced crypto. PSG, in particular, has played a vital part in the presence of crypto in football. The move of Lionel Messi from Barcelona to the Parisian champions included a lucrative crypto deal and got millions of people interested in it.
The latest club to embrace the crypto space with open arms comes from Argentina and just so happens to be the best club in the country's history. The club's name is Boca Juniors and it has won multiple accolades in the Argentinean football league. The club has produced football legends like Riquelme and Carlos Tevez. With so much popularity on its back, it would be fair to say that Boca Juniors deserved a lucrative cryptocurrency sponsorship deal, and it has finally got one.
Initially, the only clubs that had made the transition towards crypto mostly came from Europe. However, now things are moving at a much rapid pace and the crypto craze is spreading across all continents. It would even be fair to say that crypto trading will only get better moving forward with a larger number of countries welcoming it. The deal that Boca Juniors has signed for includes crypto fan tokens.
For those who don't know, crypto fan tokens are made exclusively for the fans of particular clubs and offers them a lot of things. For instance, supporters can use these coins for making purchase of the club's memorabilia, merchandise, match tickets and a lot more. Needless to say, things will only get better down the line as Boca Juniors aims to increase its crypto inclusivity by tenfold in the coming years.