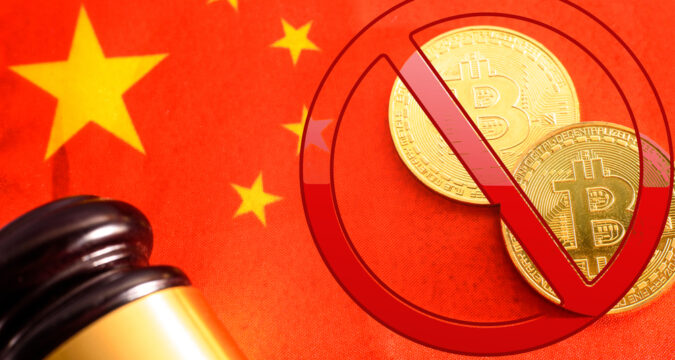 There has been a great deal of uncertainty and confusion in the Chinese crypto scene, and for good reason. For those who don't know, the country's government ended up shutting its doors on any kind of crypto exchanging and trading.
The announcement was made last week and ever since then, investors and trading experts in the crypto world have been looking for alternatives and ways to make sure their trading remains uninterrupted. That being said, there is a lot of uncertainty and people don't know which direction to move towards as far as their crypto trading ventures are concerned.
Higher ups belonging to the People's Bank of China stated that they would be effectively discontinuing any kind of transactions or related to digital currency. Therefore, it goes without saying that the crypto scene in China has come to a screeching halt, much to the anger of investors and traders.
Initially, the Chinese crypto scene was doing incredibly well and the country made a great deal of progress when it came to achieving big numbers. Slowly but surely, however, things started to change and not necessarily for the better.
Fast forward to a few years, the cryptocurrency trading and investing operations in China have been discontinued until further notice. One of the most confusing things about this predicament is the unclear timeline of the cut off. Everything happened quite abruptly and people were left wondering where to resort to in order to continue their crypto related operations.
In some cases, crypto miners and traders have set shop in other countries, especially where the crypto trading regulations are more friendly. The state of Texas, in particular, has proven to be a safe haven for crypto enthusiasts as the conditions to trade and mine here are more than favorable.
It remains to be seen whether things will improve or if they will remain the same. For now, however, it does not seem like there will be any significant changes to ensure the trading and exchanging environment becomes favorable.
According to a large number of cryptocurrency trading experts, the uncertainty involved in this predicament has led to loads and loads of calls, emails and messages concerning how things would get better. Unfortunately, however, the crypto space in China remains to be stagnant as enthusiasts look for alternatives and ways to tackle the current situation.
In most cases, traders did not see this massive change coming, as things were going relatively smoothly in the Chinese crypto scene. It remains to be seen if there will be any new announcement made by the Chinese government but experts suggest that it is highly unlikely.