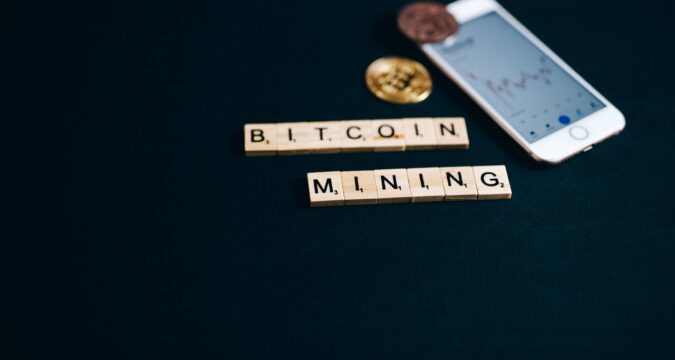 A video showing how crypto mining is made possible at the volcano sites have been shared by Bitcoin country's premier i.e. Nayib Bukele, President of El Salvador.
When the proposal of "Bitcoin tender" was not finalized, the Government of El Salvador had said it would utilize volcano sites for mining crypto. At presently, the engineers of El Salvador have already set up geothermal plants at various volcano sites. Bitcoin Tender has been passed and fully implemented and crypto mining is going on in geothermal crypto mining plants.
In order to show the world how the process of mining has been carrying on at geothermal plants, a video has been made viral. In this video it could be seen evidently that cryptocurrencies are being mined using the geothermal energy source through volcanoes. The video has apparently been made public by the President of El Salvador, Nayib Bukele. At first the video was published on Twitter under the heading "first steps". In the video, those who are acquainted with the process of mining, can easily see Bitcoin mining equipment of ASIC in action.
After the publishing of the video, so far the video has seen more than 3 million views on Twitter alone. It has been retweeted 12k times and has earned more than 75k likes. Most of the viewers appreciated El Salvador's efforts in making the mining process environmental friendly. They commented that the process is not only impressive but also strikingly inspiring.
However, apart from appreciation, there were some negative feedback against the video as well. For instance, one of the Twitter account holder criticized President Bukele. The person remarked that a large population of El Salvadorans are still living without any electricity. Instead of utilizing this energy source towards crypto mining, the energy should have been provided to the neglected class.
There was yet another person who also criticized President Bukele. The person suggested from where all the money is coming from and why not this money is not utilized towards general public. However, the criticism did not break the enthusiasm of El Salvadoran President.
However, ignoring the criticism, Bukele then went on to discuss the environment friendly crypto mining process in great detail.
He commented that the crypto mining process adopted in El Salvador is clean, efficient, cost effective and, above all, environmentally friendly. There is apparently not a single downside in the whole process. He also commented on the electricity available to El Salvadorans. By stating facts and figures, he claimed that electricity at an average of 97% is available to people living in urban areas. However, in rural areas, the average is around 72%. Yet the important thing to note is that more power plants with the help of the Government are being installed in rural areas. By the year 2023, there will be 100% electricity available in both areas i.e. rural as well as urban.