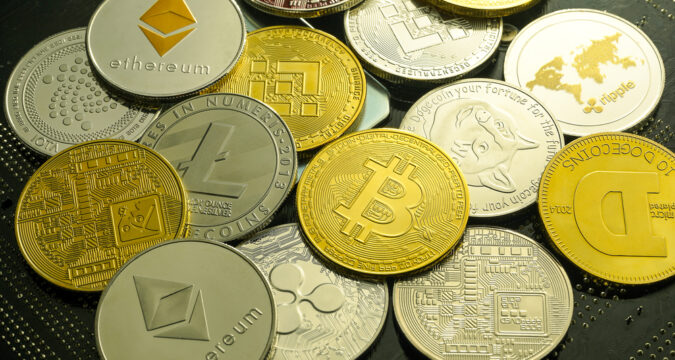 In the past couple of weeks, the overall cryptocurrency market has seen nothing but one hindrance after another. Because of that, the entire cryptocurrency industry has found itself filled with negativity.
The level of negativity has risen so much that no one is ready to believe something positive would happen to the industry.
However, there are many things in the making that may eventually give a push to the entire cryptocurrency industry.
Something Big is About to Happen in Brazil
It has been reported that Brazil is in the process of passing a bill that could help boost the entire cryptocurrency industry.
Due to the rising inflation rates, there is fear of a great demise in the global economy. It is in these difficult times, the countries are trying to find solutions to survive and save their economies.
Surprisingly, cryptocurrencies have gained so much attention and recognition that countries are now adopting crypto to boost their economies.
Brazil is also among the countries eager to gain as much exposure to cryptocurrencies as possible. In order to gain more from cryptocurrencies, a new cryptocurrency bill has been proposed by the Brazilian government.
Now, the decision is pending at the Brazilian parliament, and after carefully reviewing, it will be decided whether the bill is to be passed or not.
Significance of the Crypto Bill
The bill revolves around cryptocurrencies and their regulations in Brazil. However, the bill is a positive approach by the government of Brazil towards cryptocurrencies.
It provides guidelines and assistance to cryptocurrency custody agents and exchanges. In addition to these, the bill also provides clear and helpful guidelines about the crypto mining rules.
The sources have revealed that the Chamber of Deputies of Brazil has added a discussion on the bill to their agenda, which is to take place this week.
It is worth mentioning that the same bill had been proposed back on October 20 but it ended up getting sidelined.
However, the same bill has been resubmitted with amendments and fixes. The bill is expected to be discussed and reviewed on November 22.
The final decision falls on the Chamber of Deputies. With their approval, a vote-casting session would be held and it is the fourth item on the agenda on November 22.
Brazil is Important for Cryptocurrencies
In recent years, Brazil has emerged as one of the most welcoming countries toward cryptocurrencies. Almost every major cryptocurrency exchange is eager to launch its operations in the country.
Even Binance, a major cryptocurrency exchange has recently launched its operations in the country. As cryptocurrencies gain legal status in Brazil, they could help boost the valuation of the entire crypto-verse.