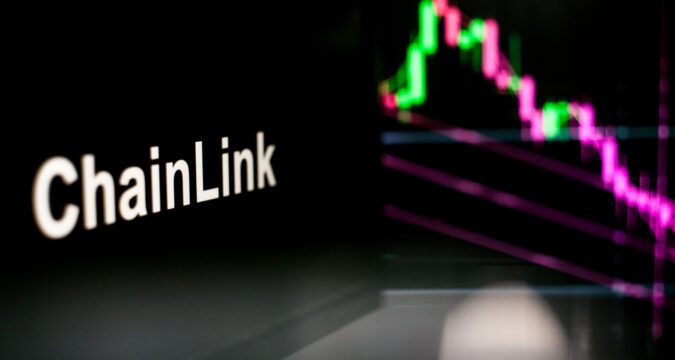 Analysts anticipated a 100% growth in LINK prices in February. However, the broad market launched massive declines. The bearish wave ruined Chainlink's significant support, welcoming heavy drops. Meanwhile, what does the future has for the altcoin? Let us dive dip.
About Chainlink
Chainlink (LINK) is an Ethereum-based decentralized oracle. The decentralized oracles idea is crucial for tokenizing 'real' assets. Meanwhile, Chainlink offers a decentralized platform for oracle services. Moreover, it launched its operations on Ethereum in 2019 and has inked substantial partnerships, including Microsoft, Oracle, and Google. Also, several cryptocurrency exchanges listed LINK. LINK is an ERX677coin, an ERC20 extension. These coins comprise all ERC20 components and can use similar wallets.
Chainlink comprises several oracle providers and uses automatic matchmaking between the oracle and ' smart' contract providers. Matchmaking works like stock exchanges.
Price Forecast – Will LINK Fall Further
While writing this content, LINK traded at $6.58. The altcoin lost around 30% within the past seven days. Meanwhile, Chainlink plunged to $6 after losing the crucial support at $9. The token appears primed for more declines towards the $5 lows. The currency can secure revival support at these lows, welcoming potential price surges. However, it might be early to suggest the token will fulfill its downside at this mark.
Can Chainlink Price Crash to $0?
Chainlink can present a bullish streak (in the near term) after hitting the foothold at $4. The resulting leg up can snap the support at $5. However, downtrends will likely follow, touching the target at $3.58. The daily price chart shows LINK attempted a retrieval within the last couple of days. Meanwhile, the token remains beneath the descending channel's upper side, and pushing beneath the MA confirms bearish trends.
Meanwhile, LINK price analysis highlights the market's volatility following the downside bias, showing fewer fluctuations towards either extreme. However, LINK pursues a decline move towards support, which can mean trend divert. Instabilities in either road will reveal decisive movements. Meanwhile, multiple circumstances support a possible support break, translating to further plunges.
Final Thought
The current outlook shows LINK primed for massive downtrends as bears dominate. Also, Chainlink's decreasing volatility favors bears. Thus, they can drag LINK massively low.