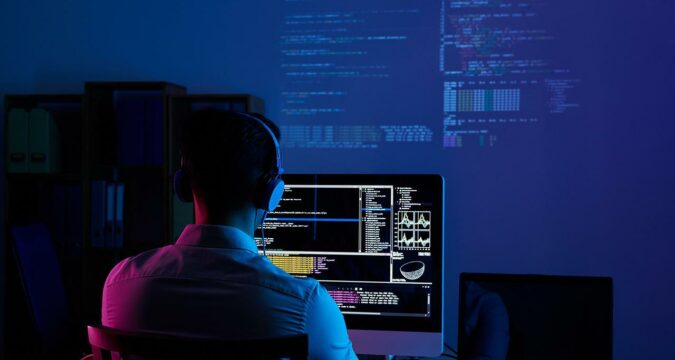 Orlando Bravo, considered the boss of private equity, has recently made a statement that is like a warning for the entire tech sector. His warning is especially for the investment community which is eager to re-invest in the tech sector.
It is hoped that the dip being recorded in the tech sector will soon be over. When that happens, the tech sector will be back to normal and the investors will be able to re-invest in their preferred tech companies.
Orlando Bravo Warns the Tech Investors
However, Orlando Bravo seems to have disagreed with such sentiments of the tech investors. Instead, he has warned them about the upcoming market situation in the tech sector.
Bravo has warned the investment community that the pain being felt throughout the tech sector is far from over. The investors and all stakeholders of the tech sector must be prepared to bear more pain.
Orlando Bravo, who is Thoma Bravo's founder, a buyout firm, has made a very serious comment on the tech sector's future situation. His words are not to be taken lightly because of his experience and understanding of the global stock markets.
Orlando Bravo's Comments on the Tech Sector
Bravo talked about the success and the growth of the tech sector in the recent decade. He stated that the tech stock market sector had been booming for a while. Companies such as Apple and Microsoft became the largest and most valued companies in the entire world.
However, the year 2022 is turning out to be not so lucky for the tech sector. The entire sector has been facing a reckoning, which is mainly due to the constant rise in the inflation rates. While the central banks are trying hard to bring the inflation situation under control, the tech sector is constantly being harmed.
On Wednesday, the Federal Reserve of the United States dropped a huge bomb on the entire country. It has reportedly hiked the interest rates on an aggressive level, which is the highest since 1994.
Bravo's Prediction
Bravo explained that the tech sector is growth-oriented instead of short-term profiting. Therefore, it is going to take a huge negative impact due to the constant rise in the interest and inflation rates.
He stated that although the tech companies may try and avoid answering any questions the investors pose but eventually, they'll have to answer. When that happens, the situation may turn out to be very ugly for the investors.
Due to the demise of the tech sector, companies such as Zoom and Netflix have lost 70% and 63% dips in the share prices from year to date. Now, Bravo's prediction suggests that the dip may continue for a longer period.