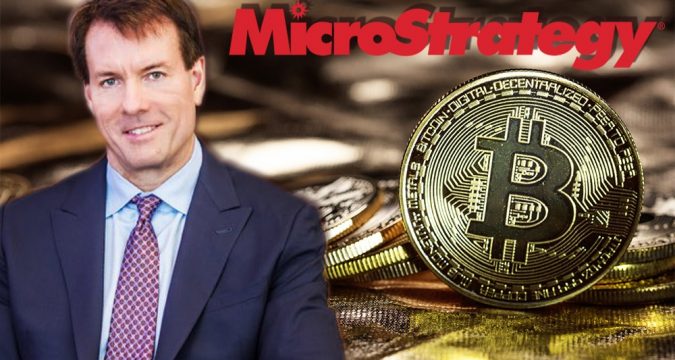 The US business intelligence firm MicroStrategy has added a bulk of money on Bitcoin recently. But the CEO also explains the reason behind MicroStrategy's major bet on world top digital asset.
$425 Million in Bitcoin
So far, the company has invested $425 million after a fresh injection of $175 million on September 14. "To acquire 16,796 BTC (disclosed 9/14/20), we traded continuously 74 hours, executing 88,617 trades ~0.19 BTC each 3 seconds~$39,414 in BTC per minute, but at all times we were ready to purchase $30-50 million in a few seconds if we got lucky with a 1-2% downward spike." MicroStrategy CEO Michael Saylor stated in his tweet on Friday.
MicroStrategy is one of the major investment companies which enters cryptocurrency world recently. Saylor said that "To date, we have purchased a total of 38,250 bitcoins at an aggregate purchase price of $425 million, inclusive of fees and expenses."
In his latest interview with Anthony Pompliano, MicroStrategy CEO explains the company intention behind purchasing of Bitcoin. He says that there is a problem in holding of cash for a long time but it is not the case with Bitcoin.
"First I have a mega, mega, mega problem. And the mega problem is that I have a lot of cash and I'm watching it melt away, and I'm helped to realize that I have this mega problem by this insane "V" recovery in the bond market, and the equity market, and all of the talking heads."
CEO wants 10x Upside
Saylor believes that crypto market will rise by 10x after ten years while giving the example world major companies such as Apple and iphone. "What I want is something that might be cut in half, that can go up by a factor of 10. By the way, that's what any intelligent investor wants. That's what you wanted when you bought Amazon in 2011, that's what you were getting when you bought Apple when the iPhone came out. That's what every rational winner's getting; You want a 10x upside," he added.
He further says that we have seen an innovation and growth in crypto industry while praising DeFi. He concluded:
"In this entire crypto area, it's great to have all the innovation and it's good to experiment with DeFi….The only thing we're going to do is maintain a constant store of value as digital gold and we're going to expend a huge amount of energy to protect that network and upgrade that network."