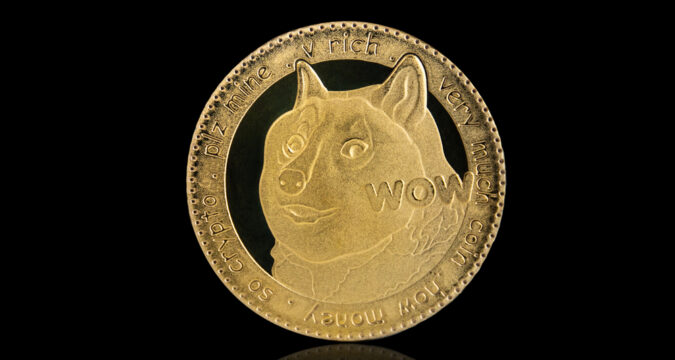 Cardano's founder and IOHK CEO, Charles Hoskinson, had recently shared his own opinions about billionaire Elon Musk and his fascination with Dogecoin (DOGE). He talked about the altcoin and how it went from being a 'joke' crypto to reaching and then staying in the top 10 cryptocurrencies in the world by market cap via a discussion with Lex Fridman on his podcast a couple of days ago.
Fridman had referenced a video uploaded to YouTube by Hoskinson on the 17th of May last month, in which Charles had outlined several ways that Elon could potentially help improve DOGE.
DOGE could be better
The podcast host wanted Charles to discuss how DOGE could be improved and how the crypto community could further capitalize on its recent success. Hoskinson stated that Dogecoin had begun as a kind of parody crypto and was never meant to reach the heights that it did. In fact, even its own creator, Jackson Palmer, had only made it to prove some kind of point about cryptocurrencies in general and never really expected anything else from his project.
However, as is often the case with human nature, nothing is set in stone, and with Elon's support, the altcoin was able to reach astronomical highs in less than a decade. This was what had prompted Charles to try and provide ways through which Dogecoin could be improved on and fixed, given that it was clearly here to stay. He compared the altcoin to various other projects currently on the market, such as Harmony, Solana, EOS, and of course, his own project, Cardano. Charles believes that if DOGE wants to continue to be a major player in the crypto industry, then improvements to its protocols and functionality would have to be made.
Furthermore, Charles said that many people underestimate the difficulty associated with actually creating a viable cryptocurrency that can stand the test of time, and even Satoshi Nakamoto had probably spent decades on what eventually became to be known as Bitcoin (BTC). Even after Bitcoin had been launched, new projects such as Ethereum (ETH) were eventually able to outperform it. If Dogecoin wishes to stick around, then it would require the same kind of continuous development, Charles added.
Dogecoin and Cardano
When asked about whether Charles would be interested in working with Dogecoin, he answered that the answer would probably be yes as it 'could be plenty of fun to do so'. The Cardano leader is willing to help the 'meme' crypto realise its true potential.
Fridman concluded the conversation by stating that Elon's influence has definitely impacted the crypto market and community and that this kind of power should not be taken lightly, to which Charles agreed.