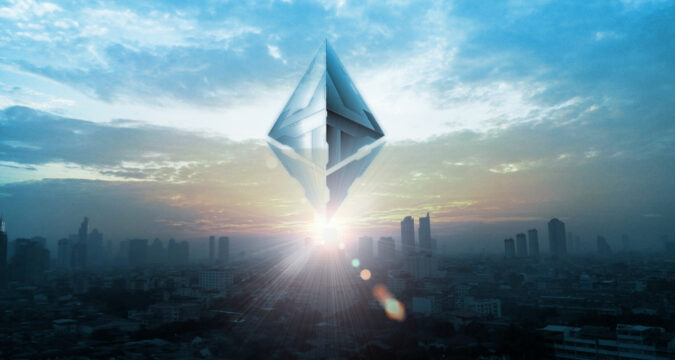 It is extremely important for an asset to have a delivered value and use cases for the real world if it wants to become a long-term asset. This has become a rule of thumb if a cryptocurrency wants to prove itself as a long-term prospect.
If a cryptocurrency really wants to prove its worth, then it needs to do it, especially when the situation is not well. When the entire cryptocurrency market is down that is when such cryptocurrencies get to prove themselves.
When the sentiments of the investors are low, then such cryptocurrencies get an opening to prove their worth and usability. When it is a bullish market, every cryptocurrency is in green so it is obvious almost every crypto would perform well. However, when it is a bearish market and the cryptocurrency is still performing well, that is what defines their true capabilities.
As the entire cryptocurrency industry continues to face a downfall there is one particular cryptocurrency that has been gaining a lot of momentum. The particular cryptocurrency project has been gaining a lot of potential and momentum ever since the beginning of last week.
The name of the particular project is Quant (QNT), which is a project based on interoperability. The project has been designed and launched for the assistance of enterprises in integration. The project does not just limit itself to integration but it also goes behind that jurisdiction and offers operability for the distributed ledger technology (DLT).
So far, several on-chain data analyzing firms have shared their own reports against the performance demonstrated by Quant. The data shows that on June 22, 2021, QNT experienced a short-term price dip of $44. However, since then, QNT has gone on to hit an all-time high of $99.11 on Friday, June 25, 2021.
One of the major factors behind the rally of QNT was its recent listing on one of the largest cryptocurrency exchanges, Coinbase. The announcement of its listing on Coinbase Pro was made on June 23 and the exchange was going to accept QNT deposits starting June 24, 2021.
As Coinbase allows its users to trade through iOS and android applications alongside desktop and web-browser, it became a win, win situation for QNT. This is the why by June 25, its trading volume boosted significantly and it ended up hitting an all-time high. The price rally on June 14, was mainly due to the
Prior to the Coinbase Pro listing, QNT had also received a lot of positive feedback and turnover around June 14, 2021. That was mainly because of the technology update QNT had introduced as a mid-year update calling it the Overledger 2.0.
The functionality of the Overledger 2.0 was to offer users interoperability across different DLTs, networks, and systems.