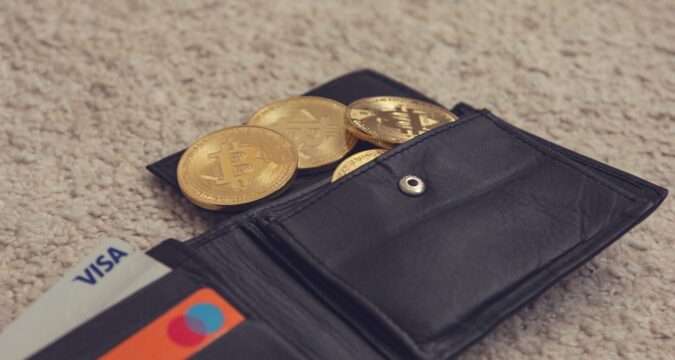 If you are going to step into the crypto domain and engage in the crypto domain, crypto wallets is a very important subject that you need to know everything about. It is quite likely that you may not know what these are if you are a newcomer in this industry. This article looks into what exactly are crypto wallets, why are they so very important and the key types of crypto wallets used these days. Now, without further ado, read on to find out more.
Crypto Wallets: What Are They?
To put it in simple terms, crypto wallets are basically digital wallets that serve to keep all of your private keys – which are the passwords that provide you full access to your crypto collection – accessible and 100 percent safe, enabling you to receive and send cryptos such as Ethereum and Bitcoin. In case you did not know already, they come in a number of forms. These include hardware wallets such as Ledger (physically, a ledger looks exactly like a USB device) and mobile applications such as Coinbase Wallet. The latter makes using cryptocurrencies as simple as shopping online with a credit or debit card.
Now let us look into the importance of crypto wallets.
Importance of Crypto Wallets
Unlike a standard and regular wallet that you can buy in the market and what holds actual money, crypto wallets do not store your cryptos technically speaking. All of your holdings exist on the blockchain, but the catch is that you can only access them by making use of a private key. It is quite simple- if you lose access to your private key, you cannot access any of your holdings. This happens to be a  security feature.
Your private keys exist to prove your full ownership of your digital cash and enable you to make deposits and withdrawals. As mentioned above, if by any chance you lose your private key, you will also lose access to your cash. Hence, it is of paramount importance and all traders agree with as well that you ought to keep your wallet 100 percent safe or leverage a wallet provider such as Binance or Coinbase. Make sure that this wallet provider is reliable and has credibility in the trading industry. This is very important for your own safety!
Key Types of Crypto Wallets
The following are the key types of crypto wallets that are commonly used these days. Some of the crypto apps are easy-to-use solutions while others provide more intricate security solutions. Read on to learn more about crypto wallet types.
Hardware wallets: All your private keys are held in a secure thumb-drive device that is stored in a very safe and secure place and only linked with a computer device when you wish to utilize any of your crypto assets. The main idea here is to balance convenience and security as securely as possible.
Paper wallets: Private Keys are written down on a medium that is physical in nature such as paper. This paper is then kept in a secure spot. Needless to say, using your cryptos becomes quite difficult and challenging in this case. That is because you can only use it on the internet quite similar to digital cash.
Online wallets: Private keys are kept in an application or some other kind of software. To that end, try looking for one that is safeguarded by dual step encryption as this is a very stringent security measure and one of the most popular ones these days. Also, this makes receiving, sending, and using your cryptos as simple as making use of any online bank account, brokerage or payment system.
Bear in mind that each of these types of crypto wallets has their own tradeoffs and it will be in your best interests to study more about all these types so you can decide which one is better for you.
Bottom Line
To summarize, it is very important to have a crypto wallet for security purposes. It is only natural that you would want something to keep your cryptos safe and this safety is ensured when you make use of an efficient crypto wallet.