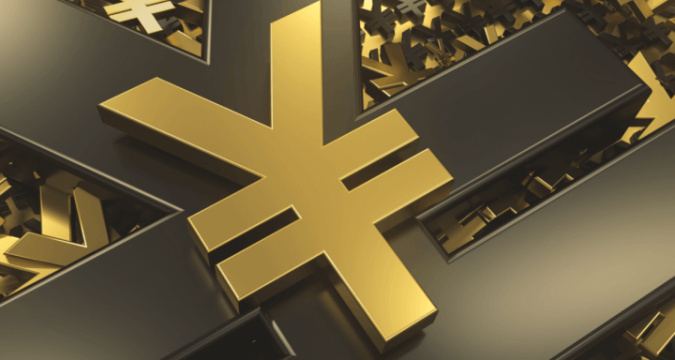 Chinese Digital Yuan
According to reports making the rounds, social media users have believed that they have captured little shots of what is understood to be the Chinese beta version of the CBDC. WeChat, the Chinese oriented social media users are believed to have seen little shots of the currency on Tuesday this week. Images which are believed to be uploaded by  Matthew Graham on Twitter and are making the rounds. Matthew Graham, who happens to be the CEO of Sino Global, a tech investment company in China, claims he has seen the app physically.
Americans still trying to figure out if they should put on a face mask while China pushes out a revolutionary technology https://t.co/Ie2JMDPBhI

— Matthew Graham (@mattysino) April 14, 2020
The images that was shared on Matthew Graham's Twitter page showed how Agricultural Bank of China is one of the banks believed to be in the lead in the race for the token. The bank is believed to be testing the CBDC currency known as Digital Currency/Electronic payment (DC/EP). As it was reported, the Central Bank of China seems to be working hand in hand with the Agricultural Bank and some other banks to achieve this feat. Industrial and Commercial Bank of China, the Bank of China and the China Construction Bank are among the other Banks currently in collaboration with the Central Bank of China. As reported in the media, China has not come forward to accept or deny the new development.
Matthew Graham faulted America as he praised their Chinese counterparts when he said: "Americans still trying to figure out if they should put on a face mask while China pushes out a revolutionary technology." Other than what WeChat users believe that the pilots are from Xiogan and Chengdu, media reports show that they originated from Shenzhen and Suzhou. Graham provided a link to download the app which he claimed was made by the Agricultural Bank for their customers on test sites on his Twitter page. Even though the link is available, Graham felt it might have been pulled since the download link appears to be broken or inaccessible. He was quoted as saying "Seems the install has been pulled, link now produces a 404 error" on the social media platform.
Binance Director of M&A Global Fiat, Ling Zhang also told reporters about the development. "Seems that testing wallet app is available for download. 4 cities will be available for the trial, to begin with," he said.
Graham granted an interview with Decrypt, where he talked about the features of the app and its uses as he experienced first hand. He said the app was fitted with a wallet feature and a QR code which makes use of NFC technology which is used on most mobile phones and card readers across China. "[My] first impression is that the app looks slick; it's a pro job in the Silicon Valley tech sense", Graham said.