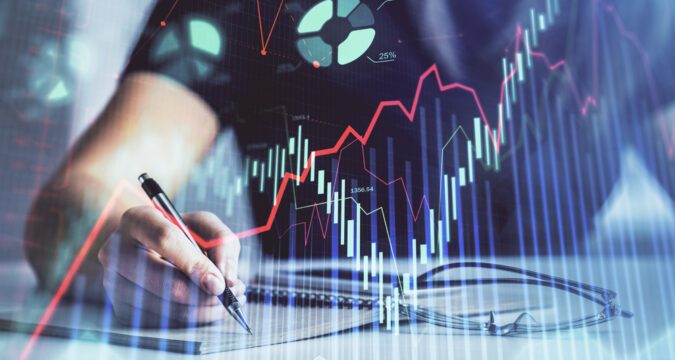 It is no longer a surprise when it is mentioned that for more than two months, the price of Bitcoin (BTC) has been tumbling. The largest cryptocurrency has been struggling for a very long time to regain its market price and valuation.
Right after a month when the largest cryptocurrency ended up facing a demise, the overall cryptocurrency industry ended up following in its footsteps.
Since then, the entire cryptocurrency industry is also trying to make a comeback. However, due to the crypto-industry's downfall, even the cryptocurrency exchanges that had gone public, are facing a downfall.
As a result of the entire cryptocurrency industry's downfall, even the entire stock prices of Coinbase Global are experiencing a drop. According to the latest reports, the price of Coinbase shares has experienced a 2% drop on Tuesday, June 22, 2021.
At the time of writing, the share price of Coinbase Global share is revolving around $217. Surprisingly, when Coinbase Global went public, its stock price was at an all-time high of $429.50. That was the same time when the price of Bitcoin (BTC) started experiencing a drop and Coinbase Global's stock price soon followed.
According to many cryptocurrency and stock analysts, Coinbase Pro went public at one of the worst times. The moment it went public, the overall cryptocurrency industry started going towards the negative side.
In mid-April, the overall cryptocurrency industry's market capitalization was also at an all-time high of $2.4 trillion. However, as the prices of the cryptocurrency assets started falling, the overall market capitalization of the crypto-industry starting dropping.
Since then until today, the overall market capitalization of cryptocurrencies has experienced a $1.1 trillion worth of drop.
Therefore, Coinbase has not been seeing a good time since it went public and it has experienced a significant drop in its share prices since the launch. As per stats, Coinbase has experienced a 35% drop in the stock price since the time it launched until June 22, 2021.
On the other hand, Bitcoin (BTC) has experienced a 50% drop in its price since mid-April. However, it is expected that the price of Coinbase stocks would experience an uptrend. It is mainly because the price of Bitcoin (BTC) has started experiencing an increase since the beginning of 2021.
Initially, many of the supporters and investors in Coinbase had speculated that the stock prices for the exchange would not suffer any downfall. They were of the view that the stock prices of Coinbase would be immune to the downfall that the overall cryptocurrency industry is experiencing.
Many stated that Coinbase stocks would not face any downfall due to the price drop in Ethereum (ETH), Dogecoin (DOGE), and Bitcoin (BTC). Unfortunately, things turned for the worst and the Coinbase stock prices ended up taking the plunge.