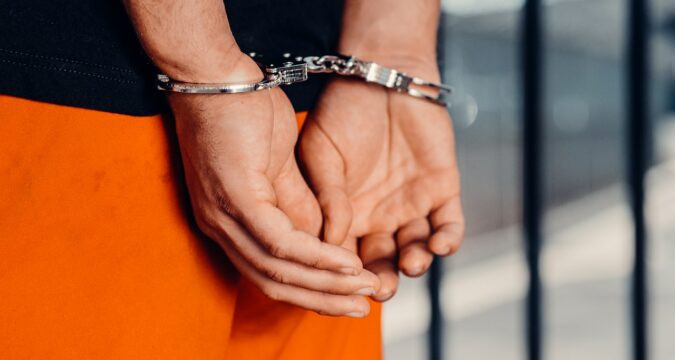 An Israeli man named Afek Zard has been ordered by an Israeli Court to serve 8 years in imprisonment after the Court found him guilty of stealing US$ 7 Million worth of crypto assets, which funds in fact belonged to one of his closest friends. Another of his friend, who denied assisting in the investigation against Zard would also have to pay a fine for non-cooperation.
Afek Zard, an Israeli citizen living in Israel, was facing criminal charges before Be'er Sheva District Court. However, the trial has ended and the Court has finally put the matter to rest by announcing its judgment. The news was published in Israeli print media which noted that 27 years old Zard was awarded a sentence of 8 years. He has been taken into police custody from where he will be moved into the central jail for serving his 8 years of imprisonment.
It was reported that Zard had stolen funds into a cryptocurrency called DASH. Zard admittedly stole 75,000 DASH which, at the time of stealing, were worth approximately US$ 7 Million. But since then the value of the DASH coin has doubled. This means that today the stolen amount is easily worth approximately US$ 14 Million. During the course of the trial, Zard did not admit his guilt and did not return any single coin that he had actually stolen.
On the basis of evidence and witnesses, the Court came to the conclusion that Zard had in fact stolen the crypto funds. Therefore, under criminal law, he is liable to be punished. The Court thereafter awarded him 8 years imprisonment and imposed hefty fines. Zard has been ordered to pay 5 Million shekels as a fine which comes to US$ 1.55 Million. Along with imprisonment and fine, Zard was further directed to pay 258,000 Shekels (i.e. US$ 80K) to the person whose crypto funds were stolen.
As regards the details of the incident, it was reported that Zard had a friend named Alexei Yaromenko. On the other hand, this friend Yaromenko had owned and possessed DASH cryptocurrency. Being a friend, Zard used to go into Yaromenko's apartment often, even when Yaromenko was not present there. Zard was also aware that his friend was a crypto owner and investor and his crypto account access can be obtained through his computer. Since Yaromenko keeps his crypto account at all times logged in, one day Zard decided to gain access to his crypto funds. Zard thereafter not only accessed Yaromenko's crypto account but also moved the funds from there into his crypto wallet.
Reportedly, Zard was not a crypto investor, however, he had obtained a crypto wallet for the purposes of committing a crime upon his friend.
However, all of the allegations against Zard were denied by the accused but the Court found credible evidence against him. One of Zard's friends also was investigated for the purposes, however, his friend denied to cooperate. Yet the Court felt that the alleged friend was also in the knowledge of the crime and deliberately opted not to cooperate. Because of his non-cooperation in the Court proceeds, the friend too has been ordered to pay fines. However, no criminal charges were leveled against the accused's friend.