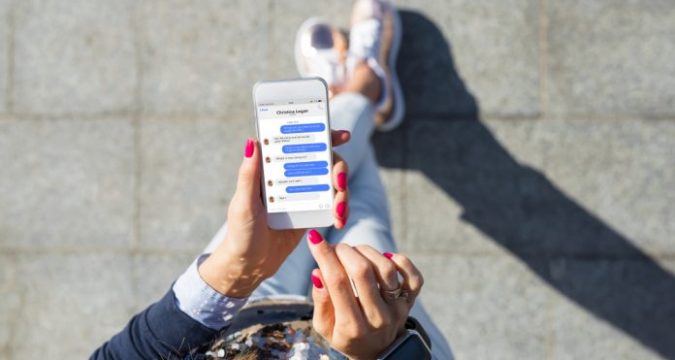 Crypto via SMS
The Venezuela-based cryptocurrency exchange added the new facility to carry out crypto transactions via text message service. This new functionality comes at the orders of Venezuela's president. The new payment will expose cryptocurrency to millions.
Cryptolago announced on April 6 about its new service- to make transactions offline- that will remove the need for active internet connection. Now, citizens can send and receive Venezuela's official oil-backed cryptocurrency Petro (PTR). However, the exchange has also added support for other cryptocurrencies.
President Stressed for Offline Payment Ways
Nicolas Maduro, the country's president, urged the financial companies to layout offline payment ways ''parallel to the traditional banking system.'' Especially, he focused the usage of Petro in offline payments, such as SMS text service.
Cryptolago also enabled the country's residents to make transactions of Bitcoin, Litecoin, Glufco, and Dash, besides Petro. The exchange also added the facility of sending and receiving native fiat currency, Bolivars.
Cryptolago said in a tweet:
''Following the guidelines of our president @NicolasMaduro and in favor of our #criptonation, with the new function of Payments for #SMS we have opened the possibility for all the Venezuelan people to carry out #Petro transactions in a very practical way.''
No Need for the Internet to Transact Crypto
Nearly 30% of Venezuelans don't have an active internet connection. So, this new payment way will be accessed by millions of people, and the whole process of transacting crypto assets will become easy. However, the functionality is available to the ones who are registered.
Venezuelans are already enjoying the offline transactions of cryptocurrencies as Dash Text made this possible back in 2018. However, the initiative was not proved so fruitful as Dash reported only 6,105 offline transactions from Venezuela.
The Dash, however, was facing some financial problems as the head of business development of Dash in LatAm, Ernesto Contreras, told while talking to Decrypt:
''The drop in the price of Dash is causing less people to want to spend. Additionally, we were out of funds for two months so we could not continue some activities we had in process. In February, we were funded again, raising the bar to 300 [transactions]—so, 10 a day. But [in] March, with the coronavirus, everything stopped.''