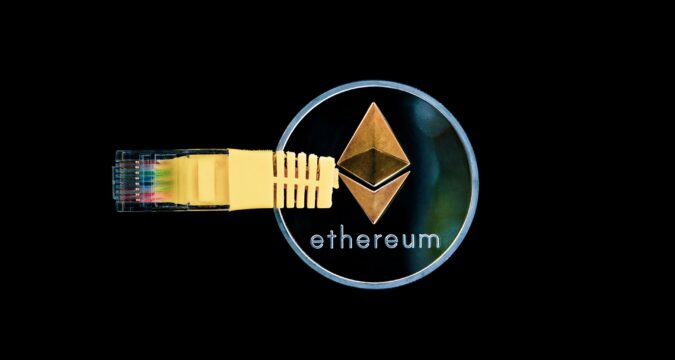 It seems that the users of the San Francisco-based digital currency exchange Kraken were impatiently waiting for the exchange to launch a staking service for Ethereum 2.0 as they have bombarded the service with a lot of deposits in ETH. As revealed in an announcement, Kraken has said that its newly-launched service for Ethereum 2.0 (ETH 2.0) has seen the depositing of more than 160,000 ETH made by its clients.
Kraken's ETH 2.0 service passes a key milestone
As per the announcement, a total of 163,712 ETH was deposited by the customers of the Kraken exchange on its new service as of the 14th of December. It is a key milestone passed by Kraken's ETH 2.0 service as clients deposited this massive amount within the duration of a few days of the launch of the service. This staked amount is worth more than $100 million at the current price value of the world's second-largest digital currency by market cap.
On the 8th of December, around 100,000 ETH had been staked by users as per the data shared by Beaconcha.in an Ethereum 2.0 data providing service. This amount was deposited within the duration of just four days after the launch of the service. The number is expected to increase further in the coming days as the price value of ETH has once again surged above the key resistance level of $600 by posting a bullish rally earlier today.
Kraken has been the supporter of Ethereum for a longer period of time
While commenting on this key achievement, the VP of Product at the Kraken exchange Jeremy Welch has regarded the exchange as one of the long supporters of the Ethereum blockchain network and its native digital currency ETH. Welch claimed that Kraken added trading support for ETH on its trading platform back in the month of August in 2015 and was one of the first digital currency exchanges that listed the second-ranked cryptocurrency.
Adding more to it, Welch said, "we have watched as Ethereum has continued to grow in significance. As of December 1, ETH trading volumes typically make up between 15-40% of our Bitcoin daily volumes…Our support for staking on Ethereum 2.0 will enrich client experience and reaffirm our commitment to support bleeding-edge innovation. At Kraken, we are thrilled to play our part just as Ethereum prepares for this bold step forward."
The deposit contract address of the Ethereum 2.0 upgrade, on the other hand, has also recorded a significant achievement as the number of ETH deposited into the smart contract for staking has surged above 1 million ETH.