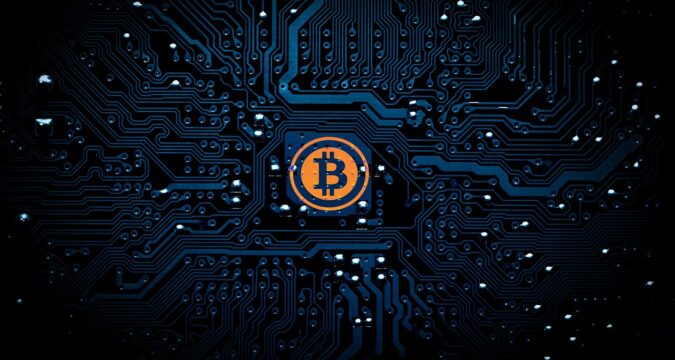 Based in the United Kingdom, an investment management company by the name of Ruffer Investment Company Limited has recently expanded its portfolio by adding Bitcoin to it. This move is just another one that indicates that institutional investors all over the globe are moving towards the first digital asset to be introduced. The decision of the LSE-listed firm to make the shift to Bitcoin is just another example of this growing trend amongst institutions. The company made this disclosure through a performance update and a comment by the manager, which they had posted on Tuesday. Ruffer explained in the update that they had chosen to integrate Bitcoin into the Multi-Strategies Fund of the investment manager, and it was actually a defensive move.
The investment firm decided to make this move against fiat money, which is getting devalued constantly due to stimulus packages being introduced. Therefore, now 2.5% of Ruffer's total assets can be found in the form of Bitcoin. The company stated that they had made this shift back in November and they had outright decided to replace some of their gold investments in order to have more for investing in Bitcoin. This new investment was described by the company as a small, yet potent insurance against the major fiat currencies of the world and their constant devaluation.
Ruffer highlighted that the much larger investments of the company in gold and inflation-linked bonds will now be diversified through Bitcoin, and the world's first cryptocurrency will serve as a market and monetary risk hedge. The investment management company had been established back in 1994 and according to the report it published on November 30th this year, the total assets that are under its management are valued at 20.3 billion euros. This is equal to nearly $27.2 billion. As of now, there are a total of 6,000 clients in the company and these are primarily comprised of pension funds, charities, individuals, and families.
This move by the UK-based company is only reinforcing the recent call made by JPMorgan Chase, which said that Bitcoin's market share has now begun to eat into that of gold. JPMorgan's head of quantitative strategies, Nikolaos Panigirtzoglou, explained that this boost in Bitcoin adoption meant that gold would have to deal with structural headwinds. This year has proven to be rather transformative for Bitcoin, if a little chaotic. The COVID-19 pandemic that rocked the world pushed the coin to drop down to its lowest value this year. 
In fact, its market capitalization had actually been halved, a day that was referred to as Black Thursday. However, it appears to be stronger than ever before now and some of the most prominent companies around the globe are placing their bets on Bitcoin, which include PayPal, MicroStrategy, MassMutual, and Grayscale. These companies will certainly help in rewriting Bitcoin's narrative through their actions. Moreover, these institutional players could also provide protection to the crypto space where government overreach is concerned. As institutional investment increases, governments will be less likely to impose intrusive regulations.