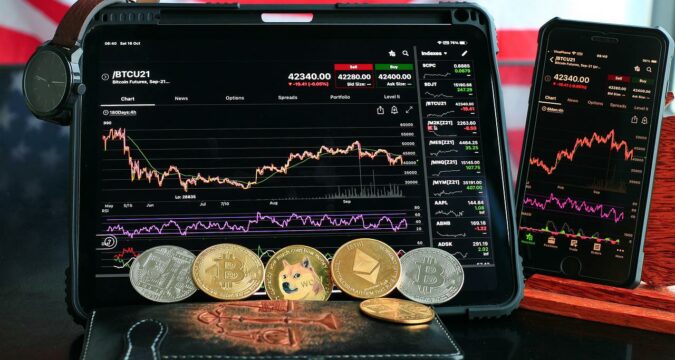 Just a couple of days back, it was revealed by a reliable source from Tesla that the company had sold 75% of its overall holdings in Bitcoin (BTC). In terms of figures, Tesla had sold Bitcoin worth $966 million to increase its cash balance sheet.  
Fear among the Dogecoin Community 
As Tesla sold the Bitcoin holdings, there was fear among the Dogecoin investors the EV manufacturer was retreating from its interest in cryptocurrencies. The investors were concerned that Tesla would also sell its DOGE holdings. 
Elon Musk has diffused the Situation 
It was expected that things could become very messy for the DOGE community. However, Elon Musk has jumped in and saved the day once again. He has confirmed that he has not sold or has no plans of selling his holdings in Dogecoin. 
He revealed that the company was expecting that it would take a hit in regards to its profitability and profits. Therefore, they decided to proceed with the liquidation of Bitcoin and sold 75% of their overall Bitcoin holdings.  
While Musk confirmed what led to them selling off their Bitcoin, he confirmed they have no intentions of doing the same with Dogecoin. Instead, they want to accumulate as much DOGE as possible. They will continue doing it in order to increase their portfolio in DOGE.  
He has revealed that he will continue doing it with the rest of the Dogecoin holders so they can benefit from their activity as much as possible. 
Tesla Wants to Continue Supporting Dogecoin 
It's been more than a year since Tesla started accepting Dogecoin for users so they could buy selective merchandise using Dogecoin. This made it clear that Tesla was aiming to HODL Dogecoin so it could increase its portfolio for the meme coin.  
ECB Announcement Impacted Major Cryptocurrencies 
Just recently, ECB made an announcement in regards to holding a meeting in regards to the rising inflation and interest rates in Europe. This caused a huge negative impact on the entire crypto-verse and major cryptocurrencies were inflicted the worst. 
Among the major cryptocurrencies, Bitcoin faced the worst downfall and Dogecoin also ended up facing a downtrend. The data shows that the trading price of Dogecoin dipped almost 6% in the past 24 hours.  
Fortunately, the investors came to an end as Elon Musk made an announcement in support of the meme coin. Now, the investors expect that the trading price of Dogecoin may start moving towards the recovery mark.  
As the support for Dogecoin keeps rising, it is expected that it may soon experience a strong rally. At the time of writing, the trading price of DOGE is at a low of $0.082.