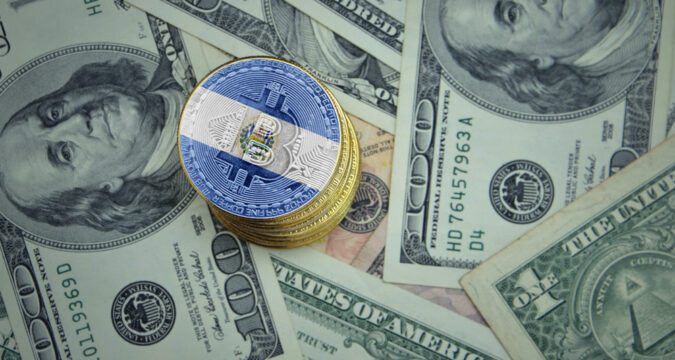 El Salvador's authority has installed more than 200 Bitcoin ATMs in September following the coin's adoption as an official currency.
For now, El Salvador houses the 3rd-largest cryptocurrency ATM network after Canada and the US. After adopting BTC as a legal tender weeks ago, the nation accounts for 70% of the ATMs found in South America.
According to Coin ATM Radar data, El Salvador has outperformed UK's cryptocurrency ATM number. Remember, the Salvadorian government deployed 205 ATMs to allow BTC- US dollar conversion and local BTC transactions.
Meanwhile, 16 August Statista data confirms that El Salvador successfully launched 201 ATMs in a month. Previously, the nation had only four operating cryptocurrency ATMs, ranking 43rd. Is the country in the correct direction as far as crypto adoption is concerned?
Initially, Salvadorian President Nayib Bukele declared supporting BTC adoption with 50 branches and 200 ATMs. The 'cryptocurrency' government partnered with Chivo, an in-house digital wallet, to run Bitcoin ATMs and wallets in the nation.
Cryptocurrency ATMs have attained a record high in the globe, with active machines standing at 27,664. That was after the digital asset market added 2,790 machines in September. The surge in crypto machines in El Salvador came after the recent Bukele order that directed all businesses in the country to accept Bitcoin payment. However, the merchant had the power to convert their BTC payments to United States dollars before cashing out their earnings.
As many jurisdictions remain without direction on BTC usage as a mainstream investment coin, the world, sees an average of around 63.7 ATMs installed each day. Genesis coin leads as a crypto machine manufacturer as its market share stands at 40.7%. Moreover, General Bytes (22.7%) and BitAccess (12.7%) confirm the increased digital asset ATMs globally.
Meanwhile, El Salvador's BTC acceptance has witnessed some dissatisfaction from the locals. That resulted in protests that left a Chivo-powered BTC machine in flames. Most individuals that stormed the streets to protest cited issues related to uncertainty, inadequate crypto exposure, and price volatility.
The Chivo kiosk was among the authority's initial attempts to develop a network for Bitcoin-US dollar conversions. For now, El Salvador uses the US Dollar and BTC as legal tenders.