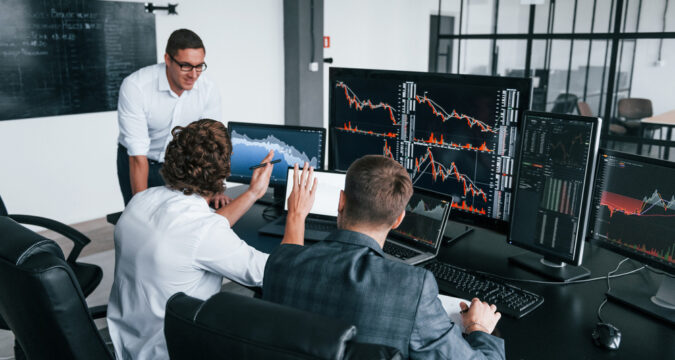 A Court in New York has granted a 7.5 year imprisonment to a person named Stefan Qin who had actually founded on his own two crypto hedge funds for the purposes of stealing public money and assets for his own good by committing a fraud of criminal nature. It has been informed by the US Department of Justice (DOJ) that Qin has been further asked by the Court to immediately pay US$ 55 Million.
The crypto fraud case, which involved a person named Stefan Qin, has been finally decided by a New York Court. The decision of the Court has come against the accused and grants him 7.5 years of jail time. The Court observed that the accused failed to defend his case and thus the charges stand as they were imposed. Qin was a criminal who committed crypto fraud upon his clients who entrusted their money and assets to hedge funds founded by Qin.
The imprisonment regarded to Qin was duly announced by the DOJ. DOJ also informed that a fine of US$ 50 Million too has been imposed against Qin. The DOJ has informed the relevant authorities to come into action for ensuring recovery of the amount as directed by the NY Court.
As regards the person accused of defrauding general public in the US, by nationality Qin is an Australian and is 24 years of age. Qin had self-founded the two crypto hedge funds namely VQR Multistrategy Fund and Virgil Sigma Fund. Collectively, both these projects received a total of more than US$ 1 Million as investment from the US public. When Qin trial commenced, he did not contest a charge leveled against him with respect to fraud of "securities". He pleaded "not guilty" to the said charge and admitted rest of the charges. The Court then commenced trial and since 4th February, 2021, the Court heard the submissions of both parties until last week.
The case against Qin was in the shape of a lawsuit which was brought up by Securities & Exchange Commission. SEC claimed that both of crypto hedge projects were created with ill-motivated objective of defrauding investors and clients. Meanwhile, Qin denied the allegations of SEC and claimed that the lawsuit smacks of malafide and lacks evidence to prove that Qin or his projects were fraud.
However, the case has, for the time being, decided and it has been decided against Qin and in favor of SEC. Firstly, the Court observed in the order that Qin did in fact launch projects with ill-intent of defrauding people. Secondly, the Court came to the conclusion that the charges and allegations raised by SEC are found to be true. On the basis of these observations, Court then passed its verdict granting 7.5 years jail time on supervised release basis to Qin. Meanwhile, the Court has directed DOJ to ensure recovery of US$ 50 Million from Qin in the first place.