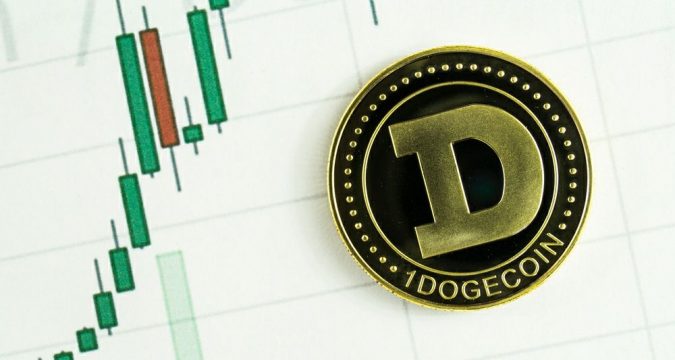 The meme-based crypto-asset Dogecoin (DOGE) has seen a significant surge in its price value right after the CEO of Tesla Elon Musk has shared a sarcastic tweet about the crypto asset on Twitter trolling the crypto and Bitcoin community once again with his sarcastic remark. Tesla CEO's favorite digital currency has increased by more than 14% following his tweet.
Dogecoin Price surged from $0.003052 to $0.003433
Elon Musk is known for posting sarcastic tweets in order to troll the crypto community as he has done the same by posting a tweet about Dogecoin digital currency on July 18, 2020. Writing about this crypto in the tweet, he said, "it's inevitable" and also shared an image with it. The image he shared shows that the Dogecoin cryptocurrency can become the next global reserve currency overtaking the whole financial system.
It's inevitable pic.twitter.com/eBKnQm6QyF

— Elon Musk (@elonmusk) July 18, 2020
Elon Musk's tweet went viral within no time, and the price of DOGE showed an immediate reaction to it and jumped high. The price value of the coin has increased from the $0.003052 mark to the $0.003433 mark by recording a positive gain of over 14%.
However, it is not certain yet whether this pump in Dogecoin's price has caused by the tweet or there was some other reason behind it.
Dogecoin's market cap also surges high
Not only that the price value of Dogecoin has surged high but also the market cap of the coin has increased too. Following the tweet, the market cap of the coin has risen high by more than $40,000,000, according to a tweet from a Twitter user CryptoWhale.
Nearly $40,000,000 added to Dogecoins Marketcap in 3 minutes following the tweet of a meme from Elon Musk.

This just goes to show you how volitile the markets are, and how easily they can be manipulated. pic.twitter.com/bovgfoVOFS

— CryptoWhale 🐋 (@CryptoWhale) July 18, 2020
Elon Musk seems to have built more interest in Dogecoin as he considers DOGE the best cryptocurrency. Moreover, last year in April 2019, the Tesla CEO said that Dogecoin is his favorite cryptocurrency.
In the last few weeks, Dogecoin has received a great deal of popularity, and this is the second pump that the price of the coin has received so far within the duration of this time frame. Recently, a viral TikTok video sent its price to its highest value at around $0.005 surging by over 96% in a day. The interest in Dogecoin has increased significantly after that.