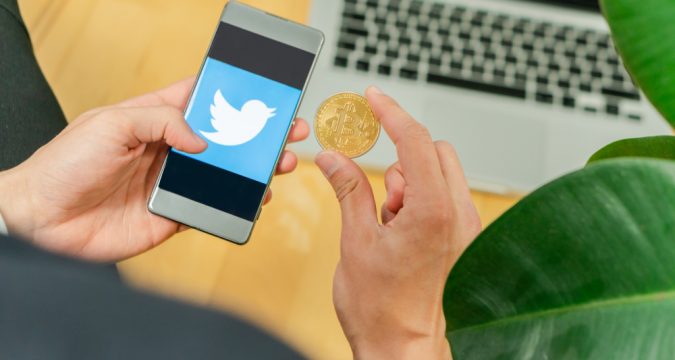 Recently, the most popular social media site Twitter was got hacked by hackers on Wednesday, and several accounts of famous celebrities such as Elon Musk's, and U.S. presidential nominee Joe Biden's, etc were breached. There were around 25 famous accounts that were hacked. Hackers posted a series of tweets in an attempt to promote a fake Bitcoin giveaway program and made an amount of $120,000 in Bitcoin (BTC). Twitter is not allowing any twitter user to share posts related to crypto. Whale Alert is also unable to share crypto transfers on the site.
Twitter imposes the restriction of crypto addresses
After this wide-spread crypto hack, the famous social media site Twitter has immediately taken action and implements anti-hack measures to avoid such kind of hacking activity in the future. Twitter has imposed a restriction on sharing cryptocurrency addresses. Reportedly, addresses of Bitcoin (BTC), Ripple (XRP), Ethereum (ETH), etc. cannot be shared on Twitter. The social media site has even disabled the ability to share numbers or letters.
The famous Twitter bot Whale Alert has also been restricted from sharing crypto addresses on the site. Informing users via a tweet, Whale Alert said that it cannot post any more cryptocurrency transfers because of the anti-hack measures taken by Twitter:
"Due to anti-hack measures taken by Twitter the Whale Alert bot can no longer post any transfers and we cannot manually add them either. We hope Twitter will resolve the issue soon. Transfers are still being posted to our Telegram channel."
Twitter has taken this step in order to restrict fraudsters from defrauding twitter users via fake giveaway programs by disabling them to post random crypto addresses on the site.
The Involvement of Bitcoin sparks call for a ban
Though hackers could not succeed in making a massive amount of money, the involvement of Bitcoin in this Twitter hack has sparked a call for the ban of the leading cryptocurrency.
As the hack has raised serious concerns for cryptocurrency's involvement in scams, various critics have asked for a direct ban on the use of decentralized cryptocurrencies such as Bitcoin.