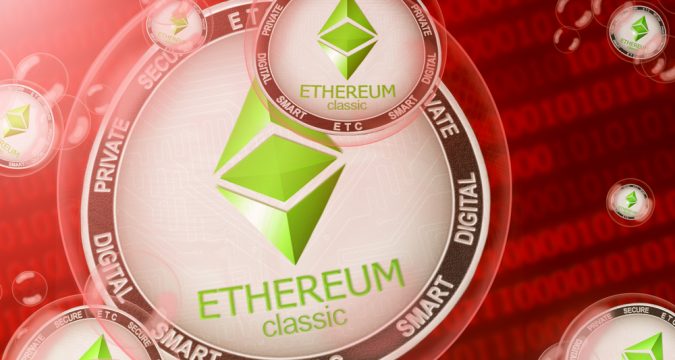 In order to trace hackers behind the 51% attack, Ethereum Classic Labs join hands with crypto analytics firm CipherTrace and law firm Kobre & Kim.
Two 51% Attacks in a Row
In the past week, the blockchain of Ethereum Classic was subjected to a 51% attack two times in a row by hackers, and they also manipulated it. The first attack happened on July 29 when hackers became successful in controlling more than half of the blockchain's hash power and also stole ETC worth $5 million in a double-spend. While the second 51% attack took place on August 5 in which hackers stole ETC worth $1.68 million and reorganized nearly 4,000 blocks.
Kobre & Kim and CipherTrace
The company behind the ETC blockchain decided to investigate and bring criminals on public screen after seeking help from Kobre & Kim and CipherTrace. ETC Labs CEO Terry Culver said:
"We've engaged Kobre & Kim and CipherTrace to assist in the investigation and pursuit of criminal charges against the perpetrators of the recent attacks on ETC," he added.
Culver also said that it is very important for them to make it ensure to the criminal party that "there are severe consequences for manipulating a public blockchain to steal."
"Together we will cooperate with stakeholders and agencies in the United States and wherever else the investigation leads to analyze the transactions and to identify the responsible parties with the knowledge and motive to carry out these attacks," he added.
Dave Jevans, the CEO of CipherTrace, also criticizes these attacks and stresses that criminals behind this should be accountable.
Jevans said:
"By tracing these stolen funds to virtual asset service providers, preventing these hackers from converting ill-gotten crypto to cash, we can not only preserve financial integrity but also hold these criminals accountable and help prevent future attacks."
Benjamin Sauter from Kobre & Kim said:
"A regrettable side effect of the blockchain revolution has been a rise in the number of bad actors who seek to exploit public blockchains for unlawful ends… However, there exist numerous legal avenues that victims can take to restore justice swiftly and effectively. We look forward to pursuing those avenues with ETC Labs."