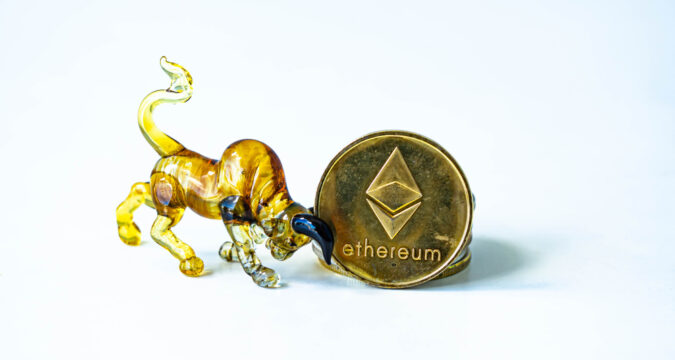 ETH's EIP-1559 update caused a somewhat stir in the cryptocurrency universe as it pumped the leading altcoin from $2,500 to around $3,200. The London hard fork happened on 5 August.
In layman's language, the Ethereum update ensures a scalable, user-friendly, and secure blockchain. The upgrade will change how the ecosystem handles gas refunds and transaction fees. Theoretically, that is a lucrative development that favors the platform. However, how did the update made a difference? The gas usage chart showed the average gas utilized per day increased to 100 billion, a 9% rise from 92 billion.
ETH founder Vitalik Buterin highlighted reasons supporting the changes.
Ice age delay
The Buterin analysis shows that the London upgrade caused adjournment in the ice age. Before the upgrade, the average block time was around 13.5 seconds and 13.1 seconds post the London update. That translated to a 3% change in block speed, explaining the 3% out of 9 percent surge in gas usage.
ETH's Difficulty Bomb maximizes the difficulty with time, leading to an "Ice Age." That means the chain becoming challenging to mine that it freezes or stops producing new blocks.
Block Mining
Before the London upgrade, the most gas usage was 15 million. However, some of the blocks did not use the amount to the maximum, leaving unused gas. A market analyst had declared that about 2% of the blocks remained empty, translating to a 2 to 3% unutilized space in pre-London.
However, 15 million is the target and not the limit in post-London. That means that if the network uses the average gas, including empty blocks, the average fee will drop towards the target. That again leads to another 2 to 3% surge in gas usage.
Lastly, the average fee adjustment had some mathematical issues. EIP 1559 formula seems imperfect when targeting 50%.
What about an Increased Gas Fee?
For now, ETH enthusiasts may enjoy the inadvertently 6% surged capacity brought by the London event. However, the gas fee appears to bother most users as it seems to take longer for things to stabilize in that space. On that, Buterin stated that the gas fees were not surging. Moreover, the increase is an extension of the month-long price trend. However, the gas prices were to drop but remains above the July and June levels.
Subscribe for the latest development in the crypto market.