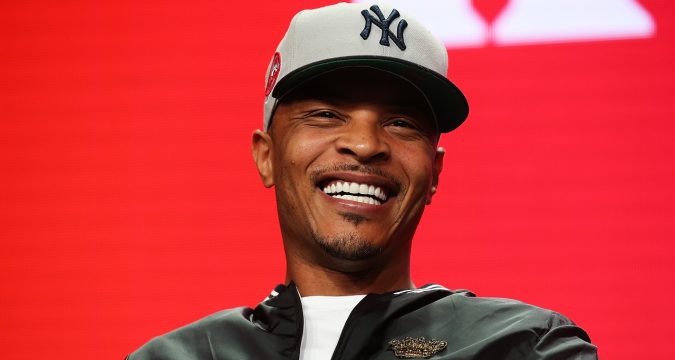 Very recently the US Securities & Exchange Commission (SEC) has found the famous US Rapper TI (also known as "Tip") guilty of selling fraudulent tokens. TI along with four other co-accused, which include the famous film producer Ryan Felton as well, were also charged for being involved in illegal and fraudulent activities. A fine of US$ 75,000/- has been imposed upon Ti.
The verdict was announced on this Friday for allegedly selling two fraudulent ICOs. The companies namely Flik and Coinspark through which the fraudulent sales took place were also charged by SEC.
According to the verdict announced by SEC, Ti willfully participated in the selling of Flik tokens, which were never registered with the SEC, and being an unregistered security, they were not allowed to be sold out. However, due to the involvement of the famous rapper investors were inclined to participate in the selling and buying of these unregistered securities on two different exchanges by using BTC and ETH.
According to SEC, Ti managed to sell these tokens between 20th August and 20th September 2017 which were allegedly being sold from his social media account wherein Ti claimed himself to be a co-owner of Flik. This resulted in a considerable increase in the sales of Flik which was able to sell out the assets worth 539 Eth equivalent to US$ 164,665.
On the other hand during the course of the hearing, Ti neither admitted nor refuted the findings drawn by SEC. However, his counsel argued before the SEC that Ti regretted being unintentionally involved with Felton whom he thought of an organization involved in promoting new artists within the music industry. Ti lawyer also said in the hearing that his client never received a dime from Felton nor he entered into any business arrangement with it in writing.
On the other hand, while dealing with Felton, SEC was of the view that he had agreed to establish a crypto-based platform for Coinspark for the purposes of trading and that he was supposed to build a digital streaming platform of Flik, but the funds that were raised through the offering were then misappropriated by the film producer for his own benefit.
Apart from Felton, all the accused persons have agreed to abide by the verdict passed by SEC.