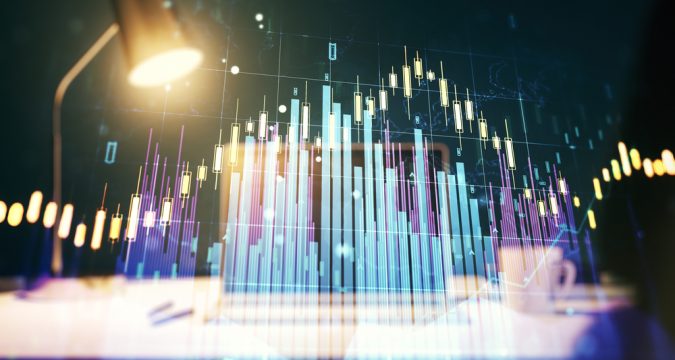 FARM, the native digital token of the decentralized finance (DeFi) yield farming platform Harvest Finance has seen a massive drop in its price value earlier today. The price value of the FARM token plunged down by approximately 65 percent within the duration of less than one hour following the platform's hacking incident. Moreover, the total value locked in Harvest Finance has also plummeted down significantly.
FARM's Price dumped down to $85
Yesterday on Sunday, FARM was happily trading at around $223. However, now, with a massive drop of 65 percent the price value of FARM has dumped down to $85 within no time. It represents a loss of more than $135 in less than an hour. After that, FARM's price is continuously trading in the bearish zone. At the time of writing, the price value of the coin is down by over 47 percent in 24 hours while standing at around $124, as per the data from CoinMarketCap (CMC).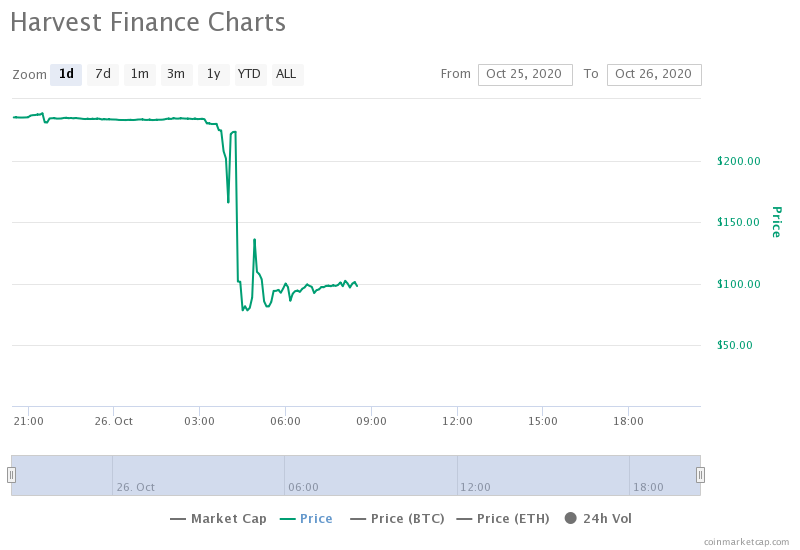 Source: CoinMarketCap
In addition to this, the hacking incident did not only result in the loss of the FARM token's price value but the total value locked (TVL) in the DeFi yield farming protocol Harvest Finance has also witnessed a significant drop. According to the data from DeFi Pulse, the total value locked in Harvest Finance is now standing at around $572 million after dropping from $1 billion.
Hackers drain $24 million from Harvest Finance
Earlier today on Monday, it was reported that Harvest Finance has been attacked by hackers who have drained an amount of approximately $24 million from its pools. Reportedly, hackers swapped these funds for renBTC (rBTC) a tokenized version of Bitcoin (BTC). They cashed all of the funds within just one hour by converting them into rBTC and Tornado Cash. Interestingly, the hacker sent $2.5 million of the stolen funds to the deployer.
The DeFi platform called this incident "an economic attack" saying that hackers have performed this attack via Curve y Pool and stretched Stablecoin's price on Curve Finance. The platform is said to have pulled all of the "y pool and BTC strategy funds into the vault" in order to ensure users' protection. Harvest Finance has said that it is working on this issue actively.