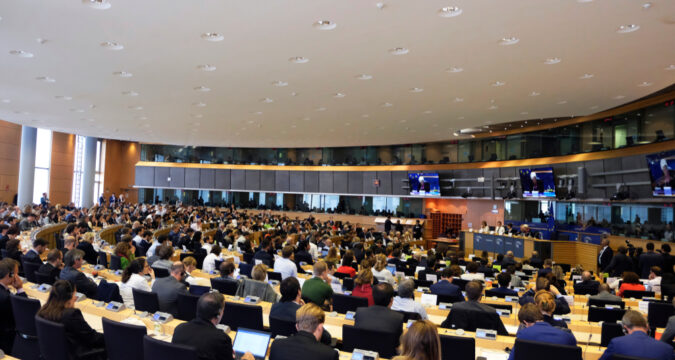 Democrat members of the Senate Banking Committee issued tough warnings to SoFi Digital Assets over insufficient evidence indicating compliance with the Fed's expiring order. 
Chairing the US Senate Banking Committee alongside other members expressed concern over the efforts undertaken by the online bank to confirm operations to the Federal Reserve Board requirements. In the letter conveyed on November 21 to federal officials and SoFi Technology president – Anthony Noto, the committee members cited the online bank contravened the initial directive to reorganize the nonbank activities involving digital assets.  
Violating Regulatory Commitment
The letter refers to the Federal Reserve's initial observation that SoFi was engaging in impermissible crypto-asset activities prohibited for the bank or financial holding companies. Further, Sherrod, alongside senators Jack Reed, Tina Smith, and Chris Hollen, holds that SoFi was granted financial holding company status by the Federal Reserve when it acquired the Gold Pacific Bancorp- then a bank holding company. 
While the Federal Reserve allowed SoFi to either legalize or divest the digital assets within 2 years, the letter disclosed that continued engagement in the impermissible trading of digital assets portrays a failure to comply with regulatory commitments and obligations. 
Camouflaged Impermissible Crypto Transactions
The Senate Banking Committee noted that the Fed prohibited SoFi from expanding the digital activities it considered impermissible. The prohibition required SoFi not to conduct crypto transactions within its bank subsidiary. Instead, SoFi bypassed the directive by launching new services that allow national bank customers to invest a portion of their direct deposit towards digital assets without incurring fees. 
The Democratic senators considered the process of facilitating customers to hold and execute digital asset trading affected their balance sheet. Consequently, the letter raised concerns about the appropriateness of determining capital requirements in such a scenario. 
Informed by the Celsius Network and FTX Group collapses, the committee warned that the crypto-related exposures through Sofi Digital Assets trading were hooking US Taxpayers. The disguised hook would reveal when either the parent bank holding company or its affiliated national subsidiary sought emergency liquidity relief and financial assistance from the Federal Deposit Insurance Corporation (FDIC).
Imposed Deadline for SoFi Response 
The senators expressed concern over the digital assets offered by SoFi. Primarily, they questioned the coins offered as crypto pump-and-dump that SoFi continually provides. 
Besides the response demanded from SoFi by December 8, the senators tasked the Fed, FDIC, and Office of the Comptroller of Currency to oversee SoFi's compliance with the banking regulations and obligations outlined in the consumer financial protections.  
Alexandros Michailidis / Shutterstock.com