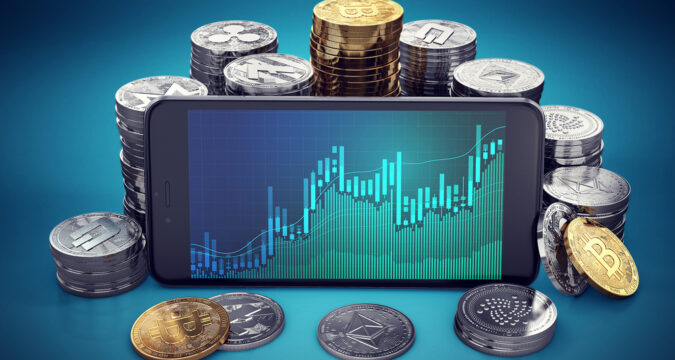 Gary Gensler, the Chairman of the Securities & Exchange Commission of the US (SEC) appreciates Bitcoin's invention by suggesting what Satoshi Nakamoto did was a catalyst for change and will continue to bring more changes in the financial sector. But nothing is beyond the law as the regulation is a must for any financial system and Bitcoin is no exception.
At the gathering of Aspen Security Forum, Gary Gensler, Chairman SEC, was again seen talking about crypto regulation and its importance. He apprised the gist of how he wishes to comprehensively regulate the American crypto industry. He opened his discussion while referring to the inventor of Bitcoin, Satoshi Nakamoto. He appreciated the fact that Nakamoto's invention changed the global financial industry altogether. Gensler commented that because of Bitcoin, the world is currently benefitting from technologies such as blockchain and crypto. He also appreciated the fact that crypto started from scratch and now the global crypto market has grown over and above US$ 1.83 Trillion.
He commented that this is an industry which neither can be ignored nor it can be left at the hands of others. He suggested that crypto does not only involve trading of crypto but it involves individuals as well as companies and corporations as well. Nowadays even vendors are accepting crypto as a substitute for cash, said Gensler.
He then talked about his experience as a Professor at MIT where he got the chance to educate students about blockchain and crypto. He admitted the fact that Bitcoin's invention is a catalyst for great change. Gensler suggested that when Nakamoto was creating Bitcoin, he wanted to provide an alternative to cash. In particular, he wanted to make sure that the end product would be free from any centralized control. However, what happened was that Bitcoin wasn't used as a mode of payment or exchange as it should have been. Instead, it was overwhelmingly used for quietly carrying out illicit activities. He referred to the use of Bitcoin for the purposes of ransomware attacks and money laundering.
Gensler then suggested that no other cryptocurrency except for Bitcoin hasn't been misused to such a great extent. Even if one were to ignore the misuse aspect, one cannot ignore its high volatility. Resultantly, the investors are exposed to grave risks and dangers. Then there are criminals who are scamming around people without the fear of being caught.
In these circumstances, people insist that there is no need for regulating either Bitcoin or the entire industry. Gensler further told that he himself is a great admirer of innovation and technology. However, he feels that there is a need to regulate crypto because it involves great public interest. He suggested that being a guardian of public mandate, he is of the considered view that regulation shouldn't be delayed any further.