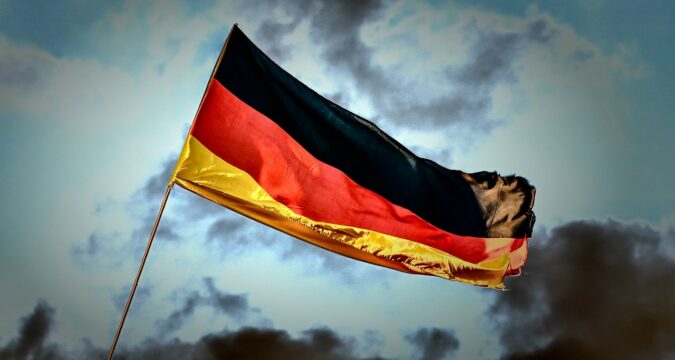 For all having something to do with the cryptocurrency industry based in Germany, the institutional fund's law for cryptocurrencies will be in effect soon. As communicated by the regulatory authorities of Germany, the new institutional fund's law for the German institutions for cryptocurrencies will be in effect starting August 2, 2021.
This means that with the implementation of the new law, the institutions would be able to hold cryptocurrencies. However, the institutions would only be allowed to convert 20% of their total market worth or portfolio into cryptocurrency assets.
This means that Germany will also walk into the same corridor as countries such as the United States, South Korea, and many more countries that are welcoming cryptocurrencies.
So far, several companies from around the world have adopted cryptocurrencies. Some are investing directly in assets while some are investing in the technology to passively gain from it. Now, Germany will be in the same game but for now, it is focusing on letting its institutions convert their funds into cryptocurrencies.
This is going to bring in more mainstream attention to the cryptocurrency sector as well as Bitcoin (BTC) from Germany. This could also spark a fire among all other mainstream institutions from all over the world who would want to gain from the opportunity.
The sources reveal that the introduction of the new law would be bringing in changes and making alterations to the fixed investment rules. These rules are known for governing special funds. So far, only the institutional investors have managed to gain access to these funds, which include insurers and pension funds.
The special funds are known to be managing an enormous number of assets that are worth around €1.8 trillion, translating to $2.1 trillion.
One of the executive employees from BVI, Tim Kreutzmann, has also talked about the initial fund's investment that the German institutions would be willing to make. BVI is an investment fund association that is based in Germany.
According to Kreutzmann, the majority of the mainstream institutions in Germany would not even be willing to invest the entire 20% of their assets in cryptocurrencies.
Most of the mainstream institutions would take their time assessing the situation and the investment market in the country. If they see that the investments are growing in the cryptocurrency sector from mainstream institutions' end, they would proceed with investing more.
As of now, the Germany Government is not going overboard with the adoption of cryptocurrencies. For now, the Government of Germany aims to assess the situation and the progress the cryptocurrency sector makes in the mainstream sector.
The country is going to identify any possible flaws or loopholes in the crypto-adoption and make the necessary changes. Once the situation is under control, then there are possibilities that Germany may increase the investment percentage.