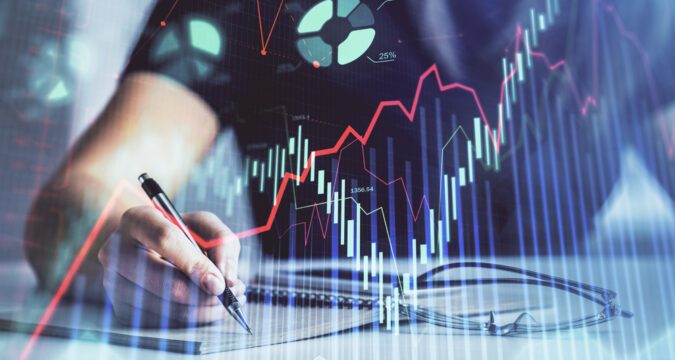 Mastercard, the credit card company, is looking to enter the crypto space. They are set to becoming private entities and governments' go-to when testing stablecoins. They'll also be the main firm to help with rolling out digital currencies.
Despite being a traditional card network, Mastercard is looking to ensure relevancy as more digital currencies penetrate the financial system. This is regardless of the development is about private sector stablecoins or central bank digital currencies.
On July 29, during an earnings call, Michael Miebach, the CEO of MasterCard, discussed recent innovations in the crypto space. While talking about CBDCs and cryptocurrencies, he pitched that they were prepared to stay relevant among international value flows.
He reiterated that the company provides a perspective to the market as a multi-variant payment provider. He continued further, stating that MasterCard needs to remain in this space because users need an answer.
MasterCard has consistently engaged in keeping up with digital currency-related innovation. This was spurred by Visa, MasterCard's rival, entering the crypto space. In February, the card company MasterCard revealed that they would support crypto in 2021. This would pave the way for the company's almost user base of one billion people to start spending crypto. This innovation would allow MasterCard users to spend crypto at millions of compatible merchants across the world.
Earlier during the week, they made announcements of an upcoming startup engagement program. It would be part of MasterCard Start Path. This is an accelerator program aiming to prop up companies and fintech operating with digital assets, blockchain tech, and cryptocurrency. The most recent to be onboarded is SupraOracles, the blockchain oracle startup. Other prominent names include Mintable, an NFT marketplace, Taurus, a digital asset firm, and STACS, the blockchain infrastructure provider.
With the public front, MasterCard has introduced a virtual testing environment for central banks. It is set to help them simulate the transaction, distribution, and issuance of CBDCs between different parties.
The platform is suitable for retail and CBDC designs. Also, it provides practical insight into how a CBDC can operate with current means of payment. Of course, it will delve into other possibilities for crypto as well. Using this platform, regulators can view how crypto can be used to pay for regular services and goods.
In the earnings call, Miebach explained that countries need to make a trade. It will be between what the CBDC is solving for and the current delivery of financial products. Regardless of whether countries are using CBDC for cross-border payments or financial inclusion, he reassured the firm's experience. MasterCard isn't overlooking stablecoins either. The stablecoin sector has seen impressive players like the USDC and the upcoming launch of Diem.